In personal injury cases, the "reasonable person standard" is used to establish if negligence occurred and whether or not that negligence was related to the accident and subsequent damages. Successfully proving that negligence existed using this standard can be challenging without experienced legal help.
Since 1985, the Virginia personal injury attorneys at Shapiro, Washburn & Sharp have helped thousands of injury victims hold defendants accountable in cases of negligence. If you were injured by someone else's negligence, a free consultation with our firm is the first step in seeking compensation and justice.
How is a Reasonable Person Defined?
Negligence occurs when a person fails to act with the same level of care that a reasonable person would have demonstrated under the same or similar circumstances. The reasonable person is a legal fiction; one who approaches the situation with prudence and caution before taking the most sensible action. The defendant's actions are then measured against what the reasonable hypothetical entity would have done.
This standard was developed in 1837 in the case of Vaughn v. Menlove as a means of providing the jury members and court with an objective test that could determine if a person's actions or inaction were negligent. Keep in mind that a reasonable person does not mean a perfect person. The defendant might only be liable if their actions were not deemed reasonable under the circumstances.
Examples of a Reasonable Person
For a negligence case to be successful, it must be proven that the defendant failed to act in a reasonable manner. A Virginia personal injury attorney can prove that the chance of injury was easily foreseeable, meaning the defendant knew of the potential risk. An attorney will also outline the actions that a reasonable person would have taken in that situation. 
Some reasonable person examples include:
A reasonable driver would follow driving laws and not engage in speeding, tailgating, running red lights, or stop signs, nor would they drive while intoxicated, distracted, or fatigued.

A reasonable property owner would ensure that their premises were free of hazards and safe for guests. If a known danger goes unaddressed and causes harm, the property owner could be found negligent.

A reasonable factory owner would make sure that their machinery is maintained in good, working order and that their workers are properly trained and supplied with all necessary safety gear. If an untrained worker is injured by an old machine that malfunctions, the factory owner will most likely be responsible. 
Are There Exceptions to the Reasonable Person Standard?
The most common exception to the reasonable person standard is children since they are usually not expected to act as an adult would. Since they lack life experience and might not yet fully understand the consequences of their actions, children are held to a modified standard. A child's actions would instead be compared to the actions of other similarly-aged children under similar circumstances.  
There are, however, situations in which a child may be held to an adult standard of care, such as a minor who causes a car accident that results in the injury of another.  
All We Do is Injury Law
If you were seriously injured because someone else failed to act in a reasonable manner, we can help. You could be entitled to financial compensation to cover your medical bills, lost income, and pain and suffering. Our experienced Virginia personal injury attorneys know what it takes to prove negligence and see a successful resolution to your injury claim. 
The Virginia Beach personal injury law firm of Shapiro, Washburn & Sharp is backed by more than fifty years of combined knowledge, skill, and experience. Call us at (833) 997-1774 or fill out or simple online form to schedule your free consultation. 
Related Content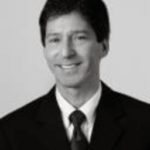 Rick Shapiro has practiced personal injury law for over 30 years in Virginia, North Carolina, and throughout the Southeastern United States. He is a Board Certified Civil Trial Advocate by the National Board of Trial Advocacy (ABA Accredited) and has litigated injury cases throughout the eastern United States, including wrongful death, trucking, faulty products, railroad, and medical negligence claims. His success in and out of the courtroom is a big reason why he was named 2019 "Lawyer of the Year" in railroad law in U.S. News & World Report's Best Lawyers publication (Norfolk, VA area), and he has been named a "Best Lawyer" and "Super Lawyer" by those peer-reviewed organizations for many years. Rick was also named a "Leader in the Law, Class of 2022" by Virginia Lawyers Weekly (total of 33 statewide honorees consisting of lawyers and judges across Virginia). In September 2023, Rick was selected as a recipient of the National Board of Trial Advocacy (NBTA) 2023 President's Award. Although many nominations were submitted from across the country, Rick was just one of eight attorneys chosen by the prestigious National Board which certifies civil trial attorneys across the U.S.