Virginia State Police report that they pulled over a drunk driver in Rockbridge County who was clocked going 152 mph in a 70-mph zone. According to information released by the agency, the incident occurred on Interstate 81 in the early hours of Sunday morning. The 29-year-old driver was charged with driving under the influence of alcohol. He may also face reckless driving charges, as well, given the high rate of speed he was traveling.
It was extremely fortunate that the state trooper who spotted the vehicle speeding was able to catch up and get the driver to pull the vehicle over before tragedy happened. There is no doubt that had the driver hit another vehicle at that rate of speed, the crash would have been horrific and resulted in deaths.
Drunk Driving Accidents
Under Virginia law, any driver who has a blood alcohol concentration of .08 percent is considered legally drunk, however, multiple studies have shown that even lower BAC can have an impact on a driver's ability to safely operate their vehicle. This is referred to as "buzzed driving."
When a driver is impaired by alcohol, their sensory abilities are affected. They have a slower reaction time and may not stop or slow down in time to something that is going on in the road around them. Their judgment may also be altered. Alcohol can also affect a driver's vision, making things blurry. All of these factors can – and often do – lead to terrible drunk driving crashes.
These factors also mean that the injuries victims suffer in drunk driving accidents are often more severe than other crashes. Drunk drivers often ignore speed limits and their slower or no reaction time means they are hitting their victims at full force.
Some of the more common types of DUI accidents include:
Side-swipe accidents
T-bone accidents
Let a Virginia DUI Accident Attorney Help
If you have been injured in a crash caused by a drunk driver, contact a Virginia drunk driving accident attorney to see what type of damages you may be entitled to. You may be entitled to financial compensation for medical expenses, loss of income, pain and suffering, emotional anguish, permanent disability, scarring, and disfigurement.
Depending on the circumstances of the case, you may also be awarded punitive damages, which are separate from the losses you have suffered. Punitive damages are meant to punish the drunk driver for an especially egregious act.
It is important to remember that any civil action against the at-fault driver is not dependent on any criminal charges the driver may be facing.
The legal team from Shapiro, Appleton & Washburn has been advocating for injured clients since 1985 and will do all we can to ensure you receive the best possible outcome under the circumstances of your case. If you would like to meet with one of our skilled car accident attorneys to find out how we can help, call us today at 800-752-0042 for a free case evaluation.
RELATED CONTENT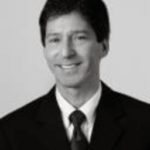 Rick Shapiro has practiced personal injury law for over 30 years in Virginia, North Carolina, and throughout the Southeastern United States. He is a Board Certified Civil Trial Advocate by the National Board of Trial Advocacy (ABA Accredited) and has litigated injury cases throughout the eastern United States, including wrongful death, trucking, faulty products, railroad, and medical negligence claims. His success in and out of the courtroom is a big reason why he was named 2019 "Lawyer of the Year" in railroad law in U.S. News & World Report's Best Lawyers publication (Norfolk, VA area), and he has been named a "Best Lawyer" and "Super Lawyer" by those peer-reviewed organizations for many years. Rick was also named a "Leader in the Law, Class of 2022" by Virginia Lawyers Weekly (total of 33 statewide honorees consisting of lawyers and judges across Virginia).