August is National Coffee Month and the good news for coffee lovers is that many studies have shown that drinking coffee in moderation can actually be beneficial for your health. In fact, in one study, participants who drank caffeinated and decaffeinated coffee saw a lower risk of death from cardiovascular disease, neurological diseases, type 2 diabetes, and suicide.
However, National Coffee Month may also be a good reminder as to how drinking coffee can affect our focus while we drive. Many people enjoy grabbing a cup of coffee to bring with them on their way to work, taking the kids to sporting practices and games, long trips, and more. Whether that to-go cup of joe is a pick-me-up or an afternoon treat, it can cause enough of a distraction to be a danger.
Distracted Driving
While many people only think of cell phone use as distracted driving, the truth is that there are many activities that can distract a driver from being fully aware of what is going on the road in front of them. In fact, cell phone use is only responsible for about 25 percent of all distracted driving accidents. Distracted driving is any activity that is not directly related to the operation of the vehicle. Drinking coffee (or other beverage) is considered a form of distracted driving.
RELATED CONTENT
Not only is drinking a beverage a form of distracted driving, but it can also be used against a driver if sipping that drink leads to a car crash. For example, a driver looks down to grab their cup of coffee from the cup holder and in those seconds of looking down, the driver misses the stop sign they should have stopped at, crashing into another vehicle that had the right of way. If there are injuries and/or vehicle damage for the other vehicle, then the driver will be legally liable for causing the crash and responsible for any of the losses sustained because of the crash.
Most states have some kind of law in place addressing cell phone use while driving and – although it is still a serious problem – many drivers are aware and do their best to avoid using their cell phones while driving. But drinking coffee or any other beverage while driving is likely not an activity most drivers consider a "distracted driving behavior."
With that in mind, it is a good idea to rethink how you drink your beverages while driving. Always make sure to only use spill-proof cups and make sure the lid is on securely. And only takes sips of the beverage when the vehicle has come to a complete stop.
Let a Virginia Injury Attorney Help
If you have been injured in a crash caused by a driver who was engaged in a distracted driving behavior, contact a Virginia car accident attorney to find out what legal recourse you may have. The legal team from Shapiro & Appleton has been advocating for injured clients since 1985 and will do all we can to ensure you receive the best possible outcome under the circumstances of your case. If you would like to meet with one of our skilled Virginia car accident attorneys to find out how we can help, call us today at 800-752-0042 for a free case evaluation.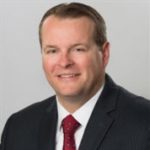 An experienced personal injury attorney with dual licensure in Virginia and North Carolina, Eric Washburn received a B.B.A. in Finance from James Madison University—initially worked in the information technology field before obtaining his law degree from Thomas M. Cooley Law School in Lansing, Michigan. Once an Assistant Commonwealth's Attorney in Danville, Va., Eric has been recognized by Super Lawyers Magazine as a "Rising Star" Super Lawyer in Virginia since 2014.