There are a lot of factors that can cause a vehicle to flip onto its side or roll over. If you were involved in a Virginia rollover accident, an investigation will most likely be needed to determine the exact cause. Finding the right attorney to represent you and defend your interests is important to finding out what happened, who is liable, and receiving full financial compensation for your injuries.
A study published by the National Highway Traffic Safety Administration shows that rollover accidents have much higher fatality rates than most other types of accidents. The study also revealed that about 90% of rollover accidents only involve a single vehicle. Since rollover accidents are so devastating, it is important to understand the various factors that contribute to these catastrophic crashes. 
Could a design flaw in my vehicle have caused my Virginia rollover accident?
If you were hurt in a rollover accident, we urge you to talk to the respected Virginia personal injury lawyers from Shapiro, Washburn & Sharp to figure out the most practical way to approach your case. 
Possible Reasons for a Vehicle Rollover:
Vehicle design:

High-profile SUVs can roll over easily due to their high centers of gravity

Tripping:

Tripping accidents occur when a vehicle's tire strikes an object, such as debris, uneven pavement, or a curb. 

Hazardous conditions:

These can include uneven weight distribution in t a trailer, inclement weather, such as heavy fog, ice, snow, or heavy rain, and poorly maintained or poorly designed roadways.

Manufacturing defects and design flaws:

This category encompasses numerous things, including improperly installed or low-quality tires that blowouts. It also includes a vehicle's design flaws such as a manufacturing error or a part that should have been recalled. 

Side impact:

If the striking vehicle is moving at a high rate of speed, it could result in the second vehicle overturning upon impact. 

Operator error:

Ignoring road signs, sharp turns, overcorrecting, and speeding are all driver errors that commonly result in vehicle rollovers. Driving under the influence, driving while distracted, aggressive driving, inexperienced drives, and drowsy driving all increase the likelihood of committing a driver error that leads to a rollover accident.  
It is also possible for multiple parties or circumstances to share in liability for a rollover crash. Our vehicle rollover lawyers can correctly identify the cause of your accident, ensure that all responsible parties are brought to account, and optimize your financial compensation. 
Design Flaws That Can Contribute to Rollover Injuries
A vehicle manufacturer could also be held negligent if certain events took place during a rollover. One major contributing factor to that catastrophic injuries and fatalities often associated with vehicle rollovers is roof crush, which is the intrusion of the vehicle's roof into the occupant area. As part of a plan intended to reduce deaths and serious injuries, the government has implemented safety standards pertaining to how much roof crush is acceptable in a vehicle rollover. If the roof of your vehicle was crushed beyond the limit allowed by law, you will most likely be able to hold the manufacturer responsible for your injuries and other damages. 
As serious as it is, roof crush is not the only factor that contributes to injury and death in during a vehicle rollover. Some other influential factors include: 
Malfunctioning seat belts

Faulty door locks

Airbags malfunctioning on deployment

Headrest failure

Defective gas tanks
A thorough investigation will reveal if your accident and subsequent injuries were caused by these or any other manufacturing or design flaws.  
Contact an Experienced Rollover Accident Lawyer Today
If you or a member of your family were injured in a rollover accident caused by another person's negligence, you need to get medical attention right away. Then, you need to consult with a skilled Virginia Beach, VA, personal injury lawyer who has decades of experience in handling these kinds of cases.
The Virginia car accident lawyers at Shapiro, Washburn & Sharp have the dedication, proficiency, and experience to work out the cause of your vehicle rollover and fight for your right to full and fair economic recovery. We will review all of the evidence in your case, make sure you understand your legal options and your rights and work toward getting the best possible resolution to your injury claim. Call (833) 997-1774 as soon as possible and schedule your free consultation.
Related Content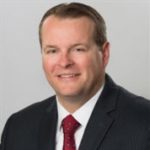 An experienced personal injury attorney with dual licensure in Virginia and North Carolina, Eric Washburn received a B.B.A. in Finance from James Madison University—initially worked in the information technology field before obtaining his law degree from Thomas M. Cooley Law School in Lansing, Michigan. Once an Assistant Commonwealth's Attorney in Danville, Va., Eric has been recognized by Super Lawyers Magazine as a "Rising Star" Super Lawyer in Virginia since 2014.