No matter how obvious it may seem who was responsible for your accident and subsequent injuries, a personal injury case is only as strong as its evidence. Regardless of how severe your injuries are, you will have to present ample documentation if you hope to recover full and fair financial compensation for your damages.
Do I need to keep all paperwork associated with my injuries?
The answer to "What documents are most important to my Virginia personal injury case?" will vary slightly from plaintiff to plaintiff and for claims stemming from different types of negligence.  
Going through the personal injury process by yourself is going to be incredibly frustrating and confusing. You deserve to have someone with experience walk you through it. Our experienced personal injury team can evaluate your claim and advise you on the best course of action. To schedule your free case review with one of our Virginia personal injury attorneys, call our Virginia Beach offices at (833) 997-1774 or fill out our online form.
That being said, the documents that you should keep to give your personal injury case its best shot at a favorable outcome include:
Medical Records
Before you can collect civil restitution for any personal injury, you will have to prove both the nature and severity of your injuries. You will also be required to supply documented proof of what medical treatments or procedures you received and what, if any, future medical treatments or procedures you need to achieve maximum medical improvement.
Basically, every report and every file that any healthcare professional drafted while treating, diagnosing, or examining you for injuries should, in one way or another, be incorporated into your settlement demand or lawsuit. This can include medical records from before you were injured in order to demonstrate how the accident worsened your physical health or condition. 
Receipts and Bills for All Financial Damages
After you have successfully established that you were injured during the accident, you will then be expected to furnish objective proof of exactly how much money they and your other accident-related damages have cost you. Be ready to provide financial statements for your hospitalization, medical treatment, vehicle replacement or repair, rental car expenses, in-home care, prescription drugs, and even your old tax returns and pay stubs that will highlight the impact your injuries have had on your financial situation. 
Insurance
Although it won't apply to every single case, those who have insurance coverage that might offer financial compensation following an accident need to have their policy ready for their lawyer to analyze. Taking advantage of any available insurance coverage could be essential to maximizing your damages. This is especially true if the person liable for your accident doesn't have enough assets or insurance to cover your damages. 
Police Reports 
An official document regarding how an accident took place can be crucial to building a strong personal injury case. For instance, a police crash report concerning a car accident may show that one of the drivers involved perpetrated a traffic offense, such as running a red light, that was the immediate cause of the crash. If the case involves medical malpractice, then input from medical professionals is vital to proving that a physician violated the accepted medical standard of care.
Personal Statements and Records
It may also be advantageous to keep a personal record while you are recovering from your injuries just to show the overall effect that the physical discomfort and mental anguish have had on your life. Similar statements provided by friends, family, and colleagues may also be useful in this regard.
Speak With a Qualified Virginia Personal Injury Attorney Today  
The process of filing a Virginia personal injury claim can become very complicated very quickly. In order to ensure that you receive the reliable advice and financial compensation to which you are entitled, it is essential that you work with a reputable legal team.
The Virginia personal injury law firm of Shapiro, Washburn & Sharp is backed by more than forty years of legal experience. We know what it takes to win your case. To schedule your free case evaluation with a member of our team, give us a call at (833) 997-1774. 
Related Content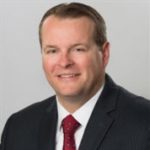 An experienced personal injury attorney with dual licensure in Virginia and North Carolina, Eric Washburn received a B.B.A. in Finance from James Madison University—initially worked in the information technology field before obtaining his law degree from Thomas M. Cooley Law School in Lansing, Michigan. Once an Assistant Commonwealth's Attorney in Danville, Va., Eric has been recognized by Super Lawyers Magazine as a "Rising Star" Super Lawyer in Virginia since 2014.