Under Virginia law, there are two distinct legal actions that can be pursued when a person dies as a result of another party's negligence or recklessness: a wrongful death claim and a survival action. While both actions are a result of the victim's death, they differ in their purpose, the parties who can bring the claims, and the damages that can be sought. Understanding the difference between these two legal actions is crucial for those seeking justice and compensation after the tragic loss of a loved one.
The following is a brief overview of both legal actions. For more detailed information about your situation, contact Shapiro, Washburn & Sharp to speak to one of our dedicated Virginia wrongful death attorneys.
Wrongful Death Claim
A wrongful death claim is a legal action that can be pursued by certain family members or the personal representative of the victim's estate. The purpose of a wrongful death claim is to seek financial compensation for the losses suffered by the surviving family members as a result of the victim's death. These losses may include financial support, services, companionship, guidance, and the emotional trauma the death has caused.
In Virginia, the law says that the following family members can pursue a wrongful death claim:
Spouses
Children (including stepchildren)
Grandchildren (if the victim's children are also deceased)
If there are no such eligible family members, the victim's parents or siblings may be legally entitled to bring the claim.
Survival Action
A survival action is brought on behalf of the victim's estate. Unlike a wrongful death claim, a survival action is not concerned with the losses suffered by the surviving family members. Instead, it allows the estate to pursue a claim that the victim could have pursued if they has survived. This includes claims for medical expenses, lost wages, pain and suffering, and other losses the victim suffered before they died.
In a survival action, the personal representative of the victim's estate files the claim on behalf of the estate. The damages awarded in a survival action become assets of the estate and are distributed according to the victim's will. If there is no will, the assets will be distributed according to Virginia's laws of intestate succession.
Speak with a Skilled and Compassionate Virginia Wrongful Death Lawyer Today
Families who have lost a loved one due to the negligent or reckless actions of another person should consider contacting a Virginia wrongful death attorney to discuss what legal recourse they may have for their pain and loss. Our legal team will work diligently to get your family the financial justice you deserve. Call our office today to schedule a free and confidential case evaluation.
Shapiro, Washburn & Sharp also offers a free wrongful death guide for families who have lost a loved one in an accident. The guide covers topics such as the statute of limitations for filing a wrongful death claim, what types of damages can be pursued, and who can be appointed as a personal representative.
RELATED CONTENT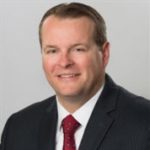 An experienced personal injury attorney with dual licensure in Virginia and North Carolina, Eric Washburn received a B.B.A. in Finance from James Madison University—initially worked in the information technology field before obtaining his law degree from Thomas M. Cooley Law School in Lansing, Michigan. Once an Assistant Commonwealth's Attorney in Danville, Va., Eric has been recognized by Super Lawyers Magazine as a "Rising Star" Super Lawyer in Virginia since 2014.