Every year, roughly four million people are admitted to hospital emergency rooms with concussions related to sports injuries alone. When you take into account that the leading cause of concussions is falls, not sports, the overall total of annual concussions is considerably higher. Due to this extremely high number of concussions, it is a good idea for everyone to recognize the signs and symptoms of a concussion and what actions to take in an emergency.  
What are the symptoms of a concussion?
If you have been injured and suspect you may have a concussion, please seek immediate medical assistance. Then contact the Virginia personal injury lawyers at Shapiro, Washburn & Sharp to find out what legal options are available to you. Call us today to schedule your free case review. 
What Is A Concussion?
The Centers for Disease Control and Prevention states that concussions are a type of traumatic brain injury. They are brought on by a violent or sudden blow to the head that causes the brain to move around in, and in some cases make contact with, the inside of the skull. This can cause both chemical and physical changes, including stretched or damaged brain cells.  
Concussions have the potential to be extremely serious. Although many are mild and the patient is in no real danger of life-threatening complications, each head injury is different and needs to be taken seriously until it has been evaluated by a medical professional. 
What Symptoms Do I Need to Be Aware of?
Some of the most common symptoms to keep an eye out for after you or someone else has taken a serious hit to the head are:   
Problems recalling events that took place right before or right after the injury

If the patient exhibits signs of confusion, is slow to answer basic questions, has noticeably slower reaction times, has unusual changes in their behavior, or comments that they don't feel good  

If the patient exhibits a loss of coordination, becomes dizzy, or passes out 

If the patient complains of a headache, experiences head pain, says they feel nauseated, starts vomiting, or displays an aversion to noise or light
If you or someone you know is showing any of these symptoms, it could indicate a concussion. Immediate medical attention is absolutely necessary. 
What Should I Do If I Suspect A Concussion?
If you feel that you may have sustained a concussion in a personal injury accident, you should seek immediate medical care. With a concussion, as with other traumatic brain injuries, time is not on your side. If there is even a chance you could have a concussion, medical care needs to be your priority. 
After you have seen a doctor, you need to give your concussion time to heal. In addition to following the treatment plan you were given at the hospital, you should: 
Avoid using as much physical and mental energy as you possibly can. Get a minimum of eight hours of sleep each night for the duration of your recovery.

Avoid loud noise and bright lights as much as possible. This includes computers, cell phones, and televisions. 

Over-the-counter pain medication as needed is usually okay.

Stay hydrated 

Abstain from caffeine and alcohol 
Reach Out to a Virginia Beach Brain Injury Lawyer
If you want to find out if you are owed damages for a concussion or another accident-related injury, our attorneys are here to help. Schedule a free review of your potential personal injury claim with the Virginia Beach brain injury lawyers at Shapiro, Washburn & Sharp by calling (833) 997-1774 or through the contact form on our website. 
Related Content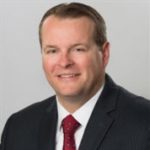 An experienced personal injury attorney with dual licensure in Virginia and North Carolina, Eric Washburn received a B.B.A. in Finance from James Madison University—initially worked in the information technology field before obtaining his law degree from Thomas M. Cooley Law School in Lansing, Michigan. Once an Assistant Commonwealth's Attorney in Danville, Va., Eric has been recognized by Super Lawyers Magazine as a "Rising Star" Super Lawyer in Virginia since 2014.