The number of pedestrian accidents that happen each year is staggering. Nationwide, approximately 7,000 pedestrians are killed each year – one death every 75 minutes. More than 100,000 pedestrians end up in emergency rooms for non-fatal crash-related injuries. Here in Virginia, about 130 pedestrians are killed, with thousands more left seriously injured.
The Virginia personal injury attorneys at Shapiro, Washburn & Sharp have been advocating for victims and their families for more than three decades, fighting to get them the financial compensation they deserve for the losses they suffer. In an effort to help decrease the number of deaths and injuries, our law firm is excited to announce the publication of a new interactive map that reveals the most dangerous areas for pedestrians in Virginia.
The map was created using data collected from the Virginia Department of Transportation on pedestrian accidents that occurred between January 1, 2015, and June 30, 2022. Our zone analysis grouped pedestrian crashes that occurred within 250 feet of one another.
Results of Commissioned Study
Although pedestrian accidents can happen anywhere, they are more likely to occur at intersections. Pedestrians are also at a high risk of serious injury or death in these collisions since there is nothing to protect them from the impact of a moving vehicle slamming into them.
As our interactive map reveals, the 20 most dangerous areas for pedestrians are spread throughout Virginia, however, Arlington County had eight of the most dangerous areas for pedestrians, followed by Richmond, with six.
One area of Virginia Beach almost made the top 20 dangerous areas. The Pacific Avenue corridor at the Virginia Beach oceanfront, especially between 16th and 21st Streets at Pacific, landing at #12 on the list. As of the date of this post's publication, there were 20 pedestrian accidents, resulting in 20 pedestrians injured.
Driving Behaviors that Cause Pedestrian Accidents
The Virginia Beach personal injury attorneys at our firm know that there are many different behaviors that can result in a pedestrian being struck and injured. Under Virginia law, all drivers owe a duty of care to other commuters that they share the road with, including pedestrians. Some of the more common causes we see in the pedestrian accident cases we handle include:
Distracted driving
Driving while under the influence of alcohol
Drugged driving
Speeding
Failing to yield the right-of-way to pedestrians
Disobeying traffic laws
Pedestrian Accident Claims
The expenses associated with injuries suffered in a pedestrian accident can have overwhelming physical, emotional, and financial repercussions. When a pedestrian is injured because of a negligent driver, that driver can be held legally responsible for the medical bills, lost wages, pain and suffering, permanent disabilities, and more.
At Shapiro, Washburn & Sharp, we have extensive experience in pedestrian accidents and are dedicated to getting our clients the financial compensation they deserve, like the $227,000 pedestrian personal injury settlement our firm was able to obtain for one client who suffered a heart seizure while undergoing surgery to repair the broken leg he incurred when a driver hit him in a crosswalk.
If you or a loved one has been injured in a pedestrian accident, contact our firm today to schedule a free consultation with one of our seasoned Virginia Beach personal injury attorneys and find out what legal options you may have.
Discover what we learned were the most dangerous areas for pedestrians in Virginia and check out the interactive map here: [Study] The Most Dangerous Areas for Pedestrians in Virginia.
RELATED CONTENT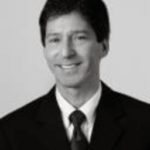 Rick Shapiro has practiced personal injury law for over 30 years in Virginia, North Carolina, and throughout the Southeastern United States. He is a Board Certified Civil Trial Advocate by the National Board of Trial Advocacy (ABA Accredited) and has litigated injury cases throughout the eastern United States, including wrongful death, trucking, faulty products, railroad, and medical negligence claims. His success in and out of the courtroom is a big reason why he was named 2019 "Lawyer of the Year" in railroad law in U.S. News & World Report's Best Lawyers publication (Norfolk, VA area), and he has been named a "Best Lawyer" and "Super Lawyer" by those peer-reviewed organizations for many years. Rick was also named a "Leader in the Law, Class of 2022" by Virginia Lawyers Weekly (total of 33 statewide honorees consisting of lawyers and judges across Virginia).