Google any combination of the phrase "Virginia stolen car crash," and you will find dozens of news stories from all over the state. For just this month.
You may not think too much about these incidents beyond considering them action movie scenes come to life. But if you or a family member suffers injuries at the hands of someone committing a crime, you must know your options for filing and collecting on insurance claims.
LEARN MORE
Use Your Own Health Insurance
First, rest assured that victims of crashes caused by drivers of stolen vehicles can file insurance claims. The first recourse will be to their own health insurance policies, but this would be true even if the other car's owner was the at-fault driver.
No person who gets hurt in a traffic accident should delay or refuse medical treatment because he or she thinks someone else should be paying. Partnering with a caring and dedicated Virginia personal injury attorney will ensure that the responsible party ultimately bears the cost of treating the injuries he or she inflicts.
Car accident settlements or jury awards will include funds to reimburse the injured victim's health insurance company, to make up deductibles and co-pays, and to cover future medical expenses. But those are all concerns for a later date. Anyone injured in a traffic accident should seek medical attention immediately.
Do Not Expect the Car Owner's Insurance to Apply
When it comes times to car insurance claims for property damage and personal injuries, the options are limited. Common law principles and simple justice excuse the owner of a stolen car from liability for crashes caused by the car thief. Rare exceptions to this do exist, but none is likely to apply.
Suing the at-fault car thief is sometimes worth considering, but that individual's car insurance policy will not step up to represent him or her. Every insurance policy clearly states that coverage will not be provided when the policyholder engages in criminal activity.
Any jury award secured against the driver of a stolen vehicle will have to come out of that individual's pocket. It is highly likely that a car thief will have limited financial resources, so pursuing a civil lawsuit should not be considered a first resort.
Invoking Uninsured Motorist Coverage Is the Best Option
Virginia requires each car insurance policy to include uninsured motorist coverage. UM, as it is often abbreviated, applies any time a person covered by the policy is hit and injured by an uninsured driver, by an at-fault driver who has no access to his or her liability coverage, or in a situation where the at-fault driver cannot be identified.
Car insurance companies treat UM claims pretty much the same way they treat third-party claims, meaning they will demand proof that another person caused the crash. Insurers will also try to minimize the amount they pay on uninsured motorist claims. For that reason, working with an experienced Virginia personal injury attorney is advisable even for a person who is dealing only with his or her own insurance company.
EJL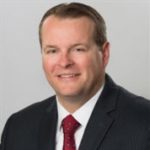 An experienced personal injury attorney with dual licensure in Virginia and North Carolina, Eric Washburn received a B.B.A. in Finance from James Madison University—initially worked in the information technology field before obtaining his law degree from Thomas M. Cooley Law School in Lansing, Michigan. Once an Assistant Commonwealth's Attorney in Danville, Va., Eric has been recognized by Super Lawyers Magazine as a "Rising Star" Super Lawyer in Virginia since 2014.