One of the most disturbing types of personal injury cases our law firm handles is nursing home abuse lawsuits. It is devastating for a family to find out that the very people they entrusted the care of their elderly loved one to are responsible for horrific incidents of abuse and neglect. Seniors deserve to be treated with dignity and respect, yet there are far too many nursing homes that are complicit in the abuse of some of our most vulnerable citizens.
Nursing home abuse claims can not only provide financial justice for the victim and their family, but also hold those facilities that fail to do due diligence in hiring, staffing, and oversight responsibilities. But one case recently argued in front of the Supreme Court of the United States (SCOTUS) could have devastating consequences for victims.
Health & Hospital Corporation of Marion County v. Talevski
On November 8, 2022, The case of Health & Hospital Corporation of Marion County v. Talevski was argued before the Court. The case revolves around the rights of Medicaid beneficiaries and whether they can seek relief in federal court when there has been an alleged violation of their rights by state officials or whether these victims could only seek relief through the federal Centers for Medicare and Medicaid Services (CMS). There are also implications that a ruling would not only affect Medicaid beneficiaries but other federal programs in which states have an administrating role.
In the case, the family of an Indiana man filed a lawsuit against the nursing home he was a resident at, alleging that the facility used psychotropic drugs as chemical restraints, made involuntary transfers and attempted involuntary discharge to a dementia facility violated the Federal Nursing Home Reform Act (FNHRA). FNHRA establishes the minimum standards of care which nursing-home facilities must follow to participate in the Medicaid program.
The lawsuit was filed using Section 1983 of the FNHRA, a provision that nursing home victims have used for decades as the basis of their legal actions. The facility's defense was that a Medicaid enrollee does not have the right to sue a state-run or state-funded facility, nor can an individual enforce rights under Section 1983. The district court where the lawsuit was filed agreed with the facility and dismissed the case. The victim's family appealed to the Seventh Circuit Court of Appeals, which agreed with the family. The facility appealed to SCOTUS and now the parties – and the country – await the decision of the nine justices who sit on the Court.
Prior to oral arguments in November, there were 25 amicus briefs filed in favor of the victim by multiple interested parties from all over the country, including:
AARP
American Public Health Association
American Cancer Society Action Network
California Medical Association
Former Members of Congress
Members of Congress
Pennsylvania Association of Justice
Public Citizen
Contact a Virginia Nursing Home Abuse Attorney Today
The legal team at Shapiro, Washburn & Sharp understands how difficult the decision to place a loved one in a nursing home can be. We also understand how horrifying it can be to find out the people you place your complete trust in care for your loved one have inflicted abuse and pain on your loved one.
If this has happened to your family, it is time to hold the nursing home accountable. Call our office today to meet with one of our dedicated Virginia nursing home abuse attorneys to find out what legal recourse you and your family may have. We will work diligently to make sure your family gets the financial justice you deserve.
RELATED CONTENT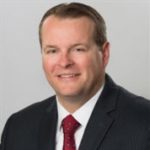 An experienced personal injury attorney with dual licensure in Virginia and North Carolina, Eric Washburn received a B.B.A. in Finance from James Madison University—initially worked in the information technology field before obtaining his law degree from Thomas M. Cooley Law School in Lansing, Michigan. Once an Assistant Commonwealth's Attorney in Danville, Va., Eric has been recognized by Super Lawyers Magazine as a "Rising Star" Super Lawyer in Virginia since 2014.