The Virginian-Pilot wrote an insightful article about Frances Janelle Wilson. She was killed in a horrific car accident by a wrong-way driver. The article takes an in-depth look at a woman with strong family values and who provided a noble service to our country in the United States Navy. The front page article humanized this lady who might otherwise seem to the public who did not know her as just another traffic fatality statistic.
Mrs. Wilson was the winner of the Navy Achievement Medal for her work as a staff nurse for the Portsmouth Naval Medical Center. She also worked in naval medical hospitals located in Jacksonville, Florida (FL) and Okinawa, Japan. Not only did she serve our country honorably, but was devoted to her family including her mother, sister, nephew, and grandnieces.
"I don't know how we're going to pull through," said James Adger. Frances was his aunt. "I hate to sound that way, but she was the glue that held the family together." Many of Frances' generation are helping care for their elderly parents as well as the younger folks in the family. The type of love and support I imagine she provided will impossible to replace.
My deepest condolences go out to Mr. Adger and the rest of Mrs. Wilson's family. This New Year is going to be extremely difficult for the family trying to cope with this loss. Chesapeake and the greater Hampton Roads region lost a valuable community member.
About the Editors: Shapiro, Cooper, Lewis & Appleton personal injury law firm (VA-NC law offices ) edits the injury law blogs Virginia Beach Injuryboard, Norfolk Injuryboard, and Northeast North Carolina Injuryboard as a pro bono service to consumers.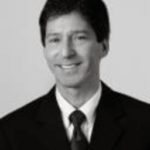 Rick Shapiro has practiced personal injury law for over 30 years in Virginia, North Carolina, and throughout the Southeastern United States. He is a Board Certified Civil Trial Advocate by the National Board of Trial Advocacy (ABA Accredited) and has litigated injury cases throughout the eastern United States, including wrongful death, trucking, faulty products, railroad, and medical negligence claims. His success in and out of the courtroom is a big reason why he was named 2019 "Lawyer of the Year" in railroad law in U.S. News & World Report's Best Lawyers publication (Norfolk, VA area), and he has been named a "Best Lawyer" and "Super Lawyer" by those peer-reviewed organizations for many years. Rick was also named a "Leader in the Law, Class of 2022" by Virginia Lawyers Weekly (total of 33 statewide honorees consisting of lawyers and judges across Virginia). In September 2023, Rick was selected as a recipient of the National Board of Trial Advocacy (NBTA) 2023 President's Award. Although many nominations were submitted from across the country, Rick was just one of eight attorneys chosen by the prestigious National Board which certifies civil trial attorneys across the U.S.