For those unfamiliar with boating, the variety of boat types available is surprisingly expansive. Although we can all differentiate a sailboat from a motorboat, not all of us can distinguish a runabout from a cabin cruiser or a fishing boat. Based on the intended use, a motorboat's size and form will vary greatly. Whether you want to spend a few hours on a boat socializing and entertaining guests or taking the boat out for extended fishing trips will affect the type of boat needed.
For many, boating is a fun way to experience the outdoors with your friends and family. However, just like with other motor vehicles, it is absolutely necessary for all boaters to have the proper education and training to avoid preventable accidents and injuries. The United States Coast Guard ("USCG") maintains a Boating Safety Resource Center online, where you can learn about boating safety, regulations, statistics as well as recalls and safety defects. In their most recent report of Recreational Boating Statistics 2008, the USCG indicated the top five primary accident types as the following:
1. Collision with Vessel (1237 accidents, 60 deaths, 856 injuries)
2. Flooding/Swamping (475 accidents, 89 deaths, 179 injuries)
3. Collision with Fixed Object (446 accidents, 53 deaths, 328 injuries)
4. Falls Overboard (431 accidents, 188 deaths, 257 injuries)
5. Skier Mishap (383 accidents, 10 deaths, 397 injuries)
In addition, there were many other accident types like capsizing, carbon monoxide exposure, being ejected from the vessel, grounding, and being struck by a propeller or submerged object.
Open motorboats had the highest number of casualties by far with 353 deaths and 1669 injuries, or 2022 total casualties. Personal watercraft (i.e., jetskis) had the second highest number of casualties with 45 deaths and 920 injuries, or 965 casualties. The top two causes of death were drowning and trauma, which together comprised almost 90% of all deaths from accidents reported. Wearing a life jacket greatly decreased the number of deaths due to drowning, where 90% of drowning deaths included victims who had failed to wear a life jacket. Of the 3019 vessels with known activity at the time of accident, 1377 of them were engaged in recreational cruising.
Though the actual causes of death are significant, it is also important to note the top ten known primary contributing factors of accidents:
1. Careless/Reckless Operation (492 accidents, 32 deaths, 390 injuries)
2. Operator Inattention (488 accidents, 28 deaths, 329 injuries)
3. No Proper Lookout (430 accidents, 24 deaths, 331 injuries)
4. Operator Inexperience (429 accidents, 40 deaths, 315 injuries)
5. Passenger/Skier behavior (383 accidents, 57 deaths, 335 injuries)
6. Machinery Failure (292 accidents, 24 deaths, 117 injuries)
7. Excessive Speed (282 accidents, 29 deaths, 268 injuries)
8. Alcohol Use (276 accidents, 124 deaths, 246 injuries)
9. Weather (262 accidents, 54 deaths, 131 injuries)
10. Force of Wave/Wake (216 accidents, 4 deaths, 193 injuries)
From these statistics, you can see that seven of the top ten contributing factors were a result of operator behavior. After reviewing the data relating to boating accidents in recreational motorboats, you might be weary of boating. However, you should feel more secure knowing that the vast majority of accidents can be prevented by simply avoiding inclement weather conditions and ensuring that the operator is attentive, careful, and sober. If you plan on boating this summer, please take the time to educated yourself on boating safety so that you, your friends, and your family will all enjoy your time together out on the water for many years to come.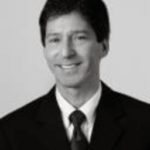 Rick Shapiro has practiced personal injury law for over 30 years in Virginia, North Carolina, and throughout the Southeastern United States. He is a Board Certified Civil Trial Advocate by the National Board of Trial Advocacy (ABA Accredited) and has litigated injury cases throughout the eastern United States, including wrongful death, trucking, faulty products, railroad, and medical negligence claims. His success in and out of the courtroom is a big reason why he was named 2019 "Lawyer of the Year" in railroad law in U.S. News & World Report's Best Lawyers publication (Norfolk, VA area), and he has been named a "Best Lawyer" and "Super Lawyer" by those peer-reviewed organizations for many years. Rick was also named a "Leader in the Law, Class of 2022" by Virginia Lawyers Weekly (total of 33 statewide honorees consisting of lawyers and judges across Virginia).