This holiday will bring many lucky people a Jet Ski, Sea-Doo, WaveRunner or other personal watercraft under the tree. Others fortunate enough to travel to warmer climes will have the chance to ride the waves off ocean and seaside resorts on PWCs, racing along at up to 60 mph with little concern for their safety.
Growing evidence shows, however, that thousands of personal watercraft rides end in serious injury each year, and a few dozen people die after crashing their PWC or falling off the back of the craft and getting sliced open by the highly concentrated stream of water that propels the PWC through the water. A large number of people who end up in hospitals following watercraft accidents are children younger than 16 and adults under the age of 24.
Data compiled by the National Transportation Safety Board show that 67 Americans lost their lives as a result of PWC accidents in 2007. About two-thirds of these fatalities involved injuries such as blows to the head or deep cuts rather than, as one might expect, drowning.
Virginia (VA) requires all personal watercraft owners to complete boating safety training and to purchase a boating license. Still, young children and untrained adults often can rent or borrow PWCs and drive them without receiving much more than a word of advice to ride safe. Locally, that situation creates a dangerous environment on the Chesapeake Bay, at the Virginia Beach Oceanfront and in the rivers and lakes of Hampton Roads.
PWC manufacturers are considering design changes such as including a reverse jet system that could act as a brake and installing seatbacks that would making slipping off the end and into the jet's stream more difficult. But just like with cars, trucks and motorcycles, nothing can substitute for good driving when riding a personal watercraft.
So if you do get a PWC for the holidays or hop on one during your vacation, enjoy the ride safely. Watch out for other boats and PWCs, stay out of the way of swimmers and never leave the dock without a life vest.
EJL
About the Editors: The Shapiro, Cooper, Lewis & Appleton personal injury law firm, whose attorneys work out of offices in Virginia (VA) and North Carolina (NC), edits the injury law blogs Virginia Beach Injuryboard, Norfolk Injuryboard, Eastern Shore Virginia Injury Attorneys Blog and Northeast North Carolina Injuryboard as pro bono services.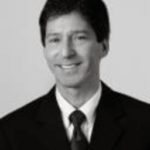 Rick Shapiro has practiced personal injury law for over 30 years in Virginia, North Carolina, and throughout the Southeastern United States. He is a Board Certified Civil Trial Advocate by the National Board of Trial Advocacy (ABA Accredited) and has litigated injury cases throughout the eastern United States, including wrongful death, trucking, faulty products, railroad, and medical negligence claims. His success in and out of the courtroom is a big reason why he was named 2019 "Lawyer of the Year" in railroad law in U.S. News & World Report's Best Lawyers publication (Norfolk, VA area), and he has been named a "Best Lawyer" and "Super Lawyer" by those peer-reviewed organizations for many years. Rick was also named a "Leader in the Law, Class of 2022" by Virginia Lawyers Weekly (total of 33 statewide honorees consisting of lawyers and judges across Virginia).