As a wrongful death, personal injury attorney, I have been watching closely the reports of the tour bus accident near Fredericksburg, Virginia (VA). Following yesterday's tragic bus crash on I-95 in Caroline County, Virginia (VA), the driver of the Sky Express bus that flipped onto its roof has been charged with reckless driving. According to the Virginian-Pilot, he was released from jail on bond.
The crash killed 4 women and left many more of the 50 passengers injured. For now, the Federal Motor Carrier Safety Administration, a division of the U.S. Department of Transportation, has issued an out-of-service order for Sky Express. This means that the bus line is currently prohibited from further interstate transportation services.
Sky Express has a particularly questionable safety record. Since 2009, it has been cited for 46 violations for driver fatigue. This ranks worse than 86 percent of other comparable companies. Sky Express buses have been involved in 4 crashes in the last two years. Additionally, its drivers have been cited for 17 unsafe driving violations since 2009, eight of which have been for speeding.
Meanwhile, the FMCSA has been rebuked by Transportation Secretary Ray LaHood. The Administration actually had the chance to shut down Sky Express on May 28, following an "unsatisfactory" rating for the bus company on April 12. Instead, the Administration chose to give Sky Express a 10-day extension. Had it not been for the extension, the bus crash would have been prevented altogether. In response, Secretary LaHood put an immediate stop to giving extensions.
Senators Sherrod Brown, D-Ohio, and Kay Bailey Hutchison, R-Texas, have been advocating for a bus safety bill in Congress for 3 years, which includes better driver training and seatbelt requirements. The bill died in the Senate last year, but a new one has been reintroduced this year. Perhaps this time lawmakers will take more seriously the importance of protecting the public from companies that put a dollar value before safety.
BE
About the Editors: The Shapiro, Cooper, Lewis & Appleton personal injury law firm, which has offices in Virginia (VA) and North Carolina (NC), edits the injury law blogs Virginia Beach Injuryboard, Norfolk Injuryboard and Northeast North Carolina Injuryboard as pro bono services.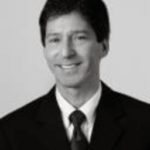 Rick Shapiro has practiced personal injury law for over 30 years in Virginia, North Carolina, and throughout the Southeastern United States. He is a Board Certified Civil Trial Advocate by the National Board of Trial Advocacy (ABA Accredited) and has litigated injury cases throughout the eastern United States, including wrongful death, trucking, faulty products, railroad, and medical negligence claims. His success in and out of the courtroom is a big reason why he was named 2019 "Lawyer of the Year" in railroad law in U.S. News & World Report's Best Lawyers publication (Norfolk, VA area), and he has been named a "Best Lawyer" and "Super Lawyer" by those peer-reviewed organizations for many years. Rick was also named a "Leader in the Law, Class of 2022" by Virginia Lawyers Weekly (total of 33 statewide honorees consisting of lawyers and judges across Virginia).