Study after study shows that as a society, we are stressed. This stress is evident in many things we do in our daily lives. One of those ways is driving. Stress causes people to drive aggressively, as well as engage in distracted driving behaviors. Distracted driving is responsible for more than 3,000 deaths every year and almost half million injuries. Yet people still continue to get behind the wheel of their vehicle and take their focus off of the road in front of them time and time again.
Distracted Driving Dangers
Studies have also shown that when a person is doing something that distracts them from their driving, they increase their risk of being in a car crash by ten times. One study examined just how accurate that figure was by testing the driving habits of people using a simulator.
The study had 59 participants, both male and female, of all different age groups. The participants were asked to "drive" on four different routes using a simulator. In the first route, drivers were fully focused on the road, with no distractions. In the second route, the participants were asked emotionally charged questions. These questions were designed to heighten their emotions. In the third route, the drivers were asked cognitively difficult questions, which were meant to distract them. In the fourth route, they were asked to text as they were driving.
In the three routes that had "distractions" for drivers, all of the drivers had moments where their movements and handling of the steering wheel became jittery; however, it was only in the texting route that the drivers were unable to keep the trajectory of the "vehicle" straight.
In all three interventions – absent-minded, emotional and texting – the researchers found that the drivers' handling of the wheel became jittery with respect to normal driving. The researchers concluded that this was because a part of the brain which automatically kicks in to intervene in errors when a person is under stress does not kick in when a person is texting and driving. This is because this brain mechanism relies on eye-hand coordination – i.e. sending signals to hand/arms on the steering wheel – which it can't do when the eyes and hands are involved in texting.
Alert System
This research has led to the development of an in-vehicle alert system which would help prevent accidents. The system would detect any jerky motions made by the driver when they were distracted and would alert the driver. Unfortunately, this system is still in the early development stages, leaving all of us on the road in danger from distracted drivers.
Contact a Virginia Beach Injury Attorney
If you have been injured in a car accident caused by a distracted driver, contact an experienced Virginia car accident attorney to find out what legal recourse you may have against the at-fault driver. Under Virginia law, you may be entitled to collect financial compensation for all medical expenses, loss of income, pain and suffering, emotional anguish, and any other losses the injury you suffered has caused you. Keep in mind, however, there is a statute of limitations in how long you have to file your accident claim, so contact an attorney right away.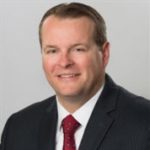 An experienced personal injury attorney with dual licensure in Virginia and North Carolina, Eric Washburn received a B.B.A. in Finance from James Madison University—initially worked in the information technology field before obtaining his law degree from Thomas M. Cooley Law School in Lansing, Michigan. Once an Assistant Commonwealth's Attorney in Danville, Va., Eric has been recognized by Super Lawyers Magazine as a "Rising Star" Super Lawyer in Virginia since 2014.