At the holiday season, many Americans are on the road to visit their loved ones and friends for holiday cheer. Unfortunately, this also means that with increased traffic, there will be an increased number of vehicle wrecks.
One factor in this problem is intoxicated driving by drunk people who get on the road and pose a danger to everyone, including their own passengers. According to the National Highway Traffic Safety Administration, "about 40 percent of all fatalities during the Christmas and New Year holiday periods have occurred in crashes where at least one of the involved drivers was alcohol-impaired as compared to about 28 percent of all fatalities during the rest of December."
While we should always be cautious about driving under the influence, and should never let friends or loved ones get behind the wheel of a car if they've had a drink, we need to be especially cautious during the holiday season, which is so full of parties and celebrations.
Another factor is the distracted driver who is so consumed with their emotions or activities at the holidays that they make mistakes behind the wheel. The holiday season is positively full of dangerous distractions, be they friends, family, gifts, Christmas lights, or the emotions (both positive and negative) that come with a season of family gatherings.
Not surprisingly, you are much more likely to be involved in a collision near your home, simply due to the fact that that's where you do most of your driving. After all, almost every daily commute or trip begins and ends at home. Perhaps it is also the familiarity of your own neighborhood and local roads that makes you feel that you are safe, and causes you to pay less attention than you should.
For whatever reason, please be careful this holiday season, and have a safe New Year.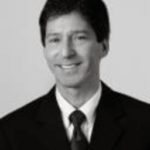 Rick Shapiro has practiced personal injury law for over 30 years in Virginia, North Carolina, and throughout the Southeastern United States. He is a Board Certified Civil Trial Advocate by the National Board of Trial Advocacy (ABA Accredited) and has litigated injury cases throughout the eastern United States, including wrongful death, trucking, faulty products, railroad, and medical negligence claims. His success in and out of the courtroom is a big reason why he was named 2019 "Lawyer of the Year" in railroad law in U.S. News & World Report's Best Lawyers publication (Norfolk, VA area), and he has been named a "Best Lawyer" and "Super Lawyer" by those peer-reviewed organizations for many years. Rick was also named a "Leader in the Law, Class of 2022" by Virginia Lawyers Weekly (total of 33 statewide honorees consisting of lawyers and judges across Virginia).