Over the past few decades, the way the medical community and society looks at mental health challenges has evolved. Emotional and behavioral issues that were once ignored or dismissed are now recognized as valid medical health concerns that are addressed with therapy and/or medication.
Although we have made great strides in that area, there are still some areas where there may be hesitation to recognize certain mental health issues. One area where this may come up is when emotional or mental health problems arise from a traumatic event, such as a car accident. Recovering financial damages for emotional injuries is allowed under the law, but often requires the help of a Virginia personal injury attorney because of how complex these claims can become.
Damages for Medical Costs
Virginia tort law states that when a person is injured in an accident caused by another party, the at-fault party is responsible for the costs of all the medical treatment required for those injuries. Normally, the only "proof" needed for these expenses are medical records and physician statements which confirm the injuries and treatment received. Typically, a claim is filed with the at-fault party's insurance company and either the insurance company agrees to pay all costs without debate or the claim moves to litigation in the civil court system if the insurance company does not agree to full compensation of those medical expenses.
Mental Health Issues Caused by Crashes
When a victim is in a car crash, the event itself is usually a traumatic one in the moments it occurs. Depending on the extent of the accident and the injuries the victim sustains, the accident may trigger post-traumatic stress disorder (PTSD). Many victims who sustain serious or severe injuries also commonly develop mental health issues because of these injuries. They may be dealing with chronic pain and difficult rehab, as well the inability to do the things they did before they were injured. In addition to the physical injuries, they may now also dealing with anxiety, depression, and stress.
Since these mental health issues can also be connected to other factors, it can be difficult to prove they were caused by the crash.  It also often takes time before these issues develop. Unlike physical pain, which is immediately after a crash, it can take months before a victim begins to feel the emotional impact of their injuries. Without the right Virginia car accident attorney handling your case, the insurance company will likely deny your claim for emotional damages.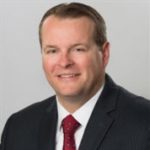 An experienced personal injury attorney with dual licensure in Virginia and North Carolina, Eric Washburn received a B.B.A. in Finance from James Madison University—initially worked in the information technology field before obtaining his law degree from Thomas M. Cooley Law School in Lansing, Michigan. Once an Assistant Commonwealth's Attorney in Danville, Va., Eric has been recognized by Super Lawyers Magazine as a "Rising Star" Super Lawyer in Virginia since 2014.