When you are in a car accident caused by another party, a claim must be filed against the at-fault party's insurance company. But it is critical to know that the conversation you have with that insurance company can determine how the company handles your claim.
Insurance companies are in the business to make money and whenever they have to pay out money to a victim that is less money for them. So the goal of the insurance adjuster is to either get you to admit some level of fault for the accident or to minimize the extent of your injuries.
In order to protect your claim, you should never speak with the insurance company until you have spoken with a Virginia car accident attorney:
Your symptoms may be delayed.
The insurance adjuster will contact you immediately upon hearing of the crash. It is not uncommon for accident victims to not have any symptoms of an injury on the first few days following a crash. If the adjuster contacts you the day after the accident and you are not fully aware at that point of just how injured you are, the adjuster will have you on tape (all calls are recorded) saying you are fine because at this point, you are still unanswered that you have actually been injured. This statement could then be used to deny any claim you make of an injury.
You are not in any physical condition to have a conversation.
On the other hand, you may already have seen a doctor and have been given painkillers so you may not be thinking clearly enough to answer the questions you are being asked. Other issues can be how you are handling the crash emotionally. Car accidents are traumatic events and can leave people shaken up for a few days. This could also affect how you are processing the incident.
You do not have enough medical information about your injuries yet.
Even if you have already seen a doctor because you know you are injured, it can take time for a full diagnosis to be made. You may require additional diagnostic testing or need to see a specialist in order to determine the extent of your injuries.
Consult a Personal Injury Lawyer
If you have been involved in a car accident, you may be considering handling the claim yourself. Before you speak to the insurance company, please contact an experienced Virginia personal injury attorney from our firm for a free and confidential case evaluation. The legal team at Shapiro & Appleton has been providing legal advocacy for injured victims for more than 30 years and will use all available resources to get you the best possible outcome for your case.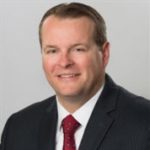 An experienced personal injury attorney with dual licensure in Virginia and North Carolina, Eric Washburn received a B.B.A. in Finance from James Madison University—initially worked in the information technology field before obtaining his law degree from Thomas M. Cooley Law School in Lansing, Michigan. Once an Assistant Commonwealth's Attorney in Danville, Va., Eric has been recognized by Super Lawyers Magazine as a "Rising Star" Super Lawyer in Virginia since 2014.