Study after study reveals that half of the teen drivers killed in traffic accidents are under the influence of drugs, alcohol or both. Statistics show that alcohol use increases the risk of a teen being in a car crash seven times more than for those teens who do not drink.
The research team analyzed data from 7,000 traffic accidents in which a teen driver was killed. The data was collected from the Fatality Analysis Reporting System (FARS). FARS is a reporting system used by the National Highway Traffic Safety Administration (NHTSA) to collect fatal crash data throughout the United States.
The states used for testing all have procedural policies of collecting urine or blood specimens of drivers who die in traffic accidents in order to run toxicological tests.
The data showed that in half of those fatal crashes, the driver had been under the influence of some type of substance. Almost 40 percent of dead drivers had alcohol in their system when they were killed; approximately six percent had marijuana, and seven percent had both.
Researchers then examined whether or not there was a difference in the percentages of drivers who reach the age of consent to consume alcohol and those who were still underage. They discovered that for those drivers who were under the age of 21 years old, the use of alcohol had spiked by almost 15 percent. There was no change in the percentage of marijuana consumption.
In one year alone, there are approximately 2,600 teens between the ages of 16 and 19 years of age who die in car crashes. That comes out to approximately seven teens per day that die. The FARS statistics reveal that half of these deaths – 1,300 – were avoidable had a teenager not gotten behind the wheel of a car while under the influence. Another 290,000 teens are injured in car crashes every year. For many, the injuries they receive are devastating and debilitating.
Contact a Personal Injury Attorney
Tragically, the number of teens who drink is high. Surveys of teens reveal that more than 40 percent of tenth graders drink. Other studies show that at least one out of every seven teens binge drink, yet only one in 100 parents actually believe their teen is binge drinking.
If you have lost a loved one in a drunk driving accident, contact a compassionate Virginia wrongful death attorney. Even if there are criminal charges pending against the person responsible for the crash, your family may also have other legal options. Our firm also offers a free wrongful death guide for families who have lost a loved one in an accident. The guide covers topics such as the statute of limitations for filing a wrongful death claim, what types of damages can be pursued, and who can be appointed as personal representative.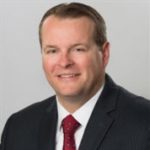 An experienced personal injury attorney with dual licensure in Virginia and North Carolina, Eric Washburn received a B.B.A. in Finance from James Madison University—initially worked in the information technology field before obtaining his law degree from Thomas M. Cooley Law School in Lansing, Michigan. Once an Assistant Commonwealth's Attorney in Danville, Va., Eric has been recognized by Super Lawyers Magazine as a "Rising Star" Super Lawyer in Virginia since 2014.