What scares you? Ghosts? Goblins? Witches? More ordinary and real things like spiders or snakes?
How about drunk drivers on Halloween?
You should definitely be concerned about that last, all-too-real threat to your and your family's and friend's health and safety. Each year, more people die in alcohol-related traffic accidents on the days of, before and immediately after Halloween than do in similar road and highway collisions during the three-day New Year holiday.
Halloween night is a prime time for pedestrian accidents, especially fatal accidents in which young children get hit by cars and trucks as the kids go door-to-door in costumes to collect treats and playfully threaten tricks. In 1996, the federal Centers for Disease Control reported
During 1975-1996, from 4 p.m. through 10 p.m. on October 31, a total of 89 deaths occurred among pedestrians aged 5-14 years, compared with 8846 on all other evenings. Overall, among children aged 5-14 years, an average of four deaths occurred on Halloween during these hours each year, compared with an average of one death during these hours on every other day of the year.
Those dire statistics have not improved greatly over the last decade and a half, and recent news from Virginia Beach, Norfolk, Newport News and Chesapeake shows that accidents involving cars, alcohol, bicycles and pedestrians can occur at any time and cause injuries and death. The increases in drinking, pedestrian traffic and costumed hi-jinks that accompany Halloween increase those risks.
This and every Halloween, keep yourself and your loved ones safe on the streets and sidewalks. Do not drink and drive, go trick-or-treating in groups with responsible adults nearby to supervise and make sure all costumes allow to wearers to see, breath and move comfortably.
EJL
About the Editors: The Shapiro, Cooper, Lewis & Appleton personal injury law firm, whose attorneys work out of offices in Virginia (VA) and North Carolina (NC), edits the injury law blogs Virginia Beach Injuryboard, Norfolk Injuryboard, Eastern Shore Virginia Injury Attorneys Blog and Northeast North Carolina Injuryboard as pro bono services.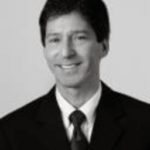 Rick Shapiro has practiced personal injury law for over two decades in Virginia, North Carolina, and throughout the Southeastern United States. He is a Board Certified Civil Trial Advocate by the National Board of Trial Advocacy (ABA Accredited) and has litigated injury cases throughout the eastern United States, including wrongful death, trucking, faulty products, railroad and medical negligence claims. His success in and out of the court room is a big reason why he was named 2019 "Lawyer of the Year" in railroad law in U.S. News & World Report's Best Lawyers publication (Norfolk, VA area), and he has been named a "Best Lawyer" and "Super Lawyer" by those peer reviewed organizations for many years.