Last weekend's Thanksgiving celebration means the holiday season has officially arrived. That means millions of Americans will be taking to the roads to visit loved ones near and far. According to estimated statistics, approximately 47 million of us traveled 50 or more miles Thanksgiving Day.
Although it's important to practice safe driving behaviors every time you get in your vehicle, it's necessary to be especially vigilant during the holiday season because of the extra number of people on the road, as well as the hustle and bustle that many drivers are distracted by as they get ready to celebrate.
A Virginia Beach personal injury attorney offers the following tips to help stay safe during this year's holiday travels:
Before you embark on any long-distance driving, make sure to check out your vehicle to ensure there aren't any safety issues. Check the pressure in all four tires and make sure your spare tire is in good condition. Check that all lights on the vehicle are working and the wiper blades are in good working order. Also, check to make sure all fluids are where they are supposed to be and don't forget to see if you are due for an oil change.
Plan out your trip before you leave. Have it all mapped out, including entering the destination in your GPS. Check for both traffic and weather conditions and make sure to leave yourself enough time to get where you're going safely. If possible, consider leaving the morning of the holiday instead of the day before when everyone else is on the road, too.
Make sure to have an emergency road kit in your vehicle that includes extra winter clothing, blankets, flashlights, small shovel, nonperishable food, and water. It's also a good idea to pack an extra cell phone charger in case there is a problem with the one you have in the vehicle.
If you are traveling with children, make sure to bring them plenty of activities to keep them busy and happy. When children are bored or fussy, the bickering and yelling begin from the backseat and that can be a distraction for the driver.
Try to avoid overloading the vehicle, especially in any cargo or backseat areas. You want to make sure there is ample visibility for the driver and that none of the windows are blocked, which could create dangerous blind spots.
Contact a Virginia Injury Attorney
Unfortunately, no matter how safely we drive, there is always the risk of other drivers who take negligent risks and cause crashes. If you have been injured in a vehicle accident, contact a Virginia Beach car accident attorney to find out what recourse you may have against the other driver for your injuries.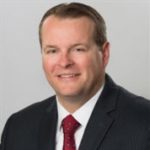 An experienced personal injury attorney with dual licensure in Virginia and North Carolina, Eric Washburn received a B.B.A. in Finance from James Madison University—initially worked in the information technology field before obtaining his law degree from Thomas M. Cooley Law School in Lansing, Michigan. Once an Assistant Commonwealth's Attorney in Danville, Va., Eric has been recognized by Super Lawyers Magazine as a "Rising Star" Super Lawyer in Virginia since 2014.