Road rage and aggressive driving are two of the leading causes of car accidents. In fact, statistics show that almost 70 percent of all traffic fatalities are caused by aggressive drivers. One of the more alarming statistics is that within a seven-year period, 218 murders and 12,610 injuries were attributed to accidents caused by drivers exhibiting road rage.
Incidents of aggressive driving or road rage can often be caused by one driver cutting another driver off. Another scenario may be an impatient driver tailgating the vehicle in front of them. How the other driver reacts to those behaviors can help determine how the incident will end – either peacefully or as another statistic.
There are steps that drivers can take to help avoid becoming involved in road rage incidents. Some suggestions include:
Always wait until the other driver gives you the right-of-way. Never assume that it is automatically yours;
 If you are using your high-beam setting on your headlights, remember to turn them down to the low-beam setting as soon as you see an oncoming vehicle approaching. Never have your lights on the high-beam setting when there is a vehicle driving in front of you; and
Keep your behavior in check on the road just as you would in any setting. Be polite to other drivers. A good way to avoid conflict is to not take another driver's mistake personally. Reacting can quickly cause a situation to escalate.
Occasionally, however, even if you consistently make it a point to avoid aggressive driving habits, there may be times when you will come in contact with an aggressive driver whose anger escalates no matter how much you are trying to diffuse it. If this should happen, it is important to remember:
Not to respond to the other driver's behavior. Try to remember that the driver may just be having a bad day and is venting anger not really directed at you;
Do not make eye contact with the driver or with any passengers that may be in the vehicle;
Leave enough room around your vehicle should the situation escalate and the other drive approaches your vehicle;
Never get out of your vehicle; and
If the situation is escalating and you cannot get away, call 911 or drive directly to the closest police station.
If you are injured in an accident caused by an aggressive driver, contact a Virginia Beach car accident attorney to discuss what legal recourse you may have against the other driver. Depending on the circumstances, there may be criminal charges filed against the aggressive driver, however, you will still need to pursue a personal injury claim through the civil process.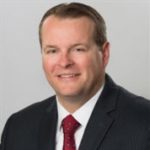 An experienced personal injury attorney with dual licensure in Virginia and North Carolina, Eric Washburn received a B.B.A. in Finance from James Madison University—initially worked in the information technology field before obtaining his law degree from Thomas M. Cooley Law School in Lansing, Michigan. Once an Assistant Commonwealth's Attorney in Danville, Va., Eric has been recognized by Super Lawyers Magazine as a "Rising Star" Super Lawyer in Virginia since 2014.