In Virginia a recent development in automobile speed restrictions has had many concerned as to the safety of those on the road throughout the state. Virginia will likely raise its speed limit on highways and other roads to 70 miles per hour. Currently both the Virginia Senate and House of Delegates have approved the bills to raise the restrictions. The bill passed relatively easily and without controversy, a vote of 71 to 26 in the House and 29 of 11 in the Senate let the bill slide through with ease. The big question now is whether this increase is a smart and safe move for the Commonwealth of Virginia and its motorists.
Proponents of the bill, such as Joseph Bahen, a representative of the NMA (National Motorists Association) stated that "speed limits should be posted at the prevailing speed of traffic" indicating that motorists typically travel faster than the posted speed limit, so raising the limit will not change traffic flow. Indeed many those that travel on our nation's roads exceed the speed limit on a daily basis, which raising the speed limit would allow them to effectively travel within the legal limit without them having to adjust their normal traveling speed.
Opponents of the bill argue that the increase of the speed limit would increase fuel consumption, necessitate production of new speed limit signs, and further endanger the motorists traveling on the newly raised speed limit highways. The opponents of this change base their arguments on a statistical fact. States that have a higher speed limit, such as the one proposed in Virginia have 15% more traffic fatalities than lower limit states. In addition to more road deaths, fuel consumption will go up with the faster highway speeds, with more than 10% of fuel efficiency lost every 10 miles per hour over the current limit of 55 miles per hour.
Although statistical information for Virginia is not complete enough to make a proper analysis, other states' traffic data would suggest the Virginia motorist accident count is only going to grow. Although many argue for increased speed limits, it is still yet to be seen what the actual cost will be of trying to get to work sooner.
As a driver who is sometimes impatient, I worry that if the limit is at 70, then some will drive 75 to 80, when they would not dare go more than 20 over the limit as things are now. In the Western United States, the need to cover vast distances might make more of an argument for this speed limit change. On the over crowded highways in Hampton Roads and Northern Virginia, it is a recipe for disaster.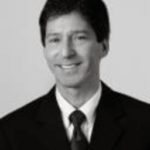 Rick Shapiro has practiced personal injury law for over two decades in Virginia, North Carolina, and throughout the Southeastern United States. He is a Board Certified Civil Trial Advocate by the National Board of Trial Advocacy (ABA Accredited) and has litigated injury cases throughout the eastern United States, including wrongful death, trucking, faulty products, railroad and medical negligence claims. His success in and out of the court room is a big reason why he was named 2019 "Lawyer of the Year" in railroad law in U.S. News & World Report's Best Lawyers publication (Norfolk, VA area), and he has been named a "Best Lawyer" and "Super Lawyer" by those peer reviewed organizations for many years.