The loss of a limb is a serious injury and can completely alter someone's quality of life. If you've lost a leg or an arm in car crash, truck wreck, or some other major accident, the rehabilitation process can be extensive and you may have to re-train yourself on how to perform simple, everyday tasks.
But even with this hardship, keep in mind that the situation could be far worse, like if you suffered this injury in a developing country. Take Haiti, for instance. After the horrendous earthquake which killed an estimated 230,000 people, there were thousands more who lost a limb. Some of the emergency operations in the disaster were done in a way that failed to leave the victims with enough skin and muscle to have any real chance for successful future use of a prosthesis
Sadly, due to Haiti's poor economy, people without a limb can't find employment and are routinely forced to beg for money, according to the Associated Press. There's also a terrible stigma in this country which views amputees as "less-than" and not capable of contributing to society.
"In Haiti, if you're disabled you're forgotten," said Michel Pean, secretary of state for the integration of the disabled.
To make matters worse, many victims of a lost limb fail to get the injury treated properly leading to a serious infection and potentially death.
This information isn't meant to denigrate your pain and suffering from a lost limb. The trauma associated with such an injury in the U.S. can be devastating, but we're fortunate to have organizations like the Amputee Coalition of America and first-class technology that provides the opportunity to obtain an artificial limb. Obviously, it'll never completely compensate for your lost limb, but it's far better than what other people are struggling with in underdeveloped nations.
People who struggle with this type of major loss are heroes, and even in our country we all could stand to be more understanding and respectful of folks who are coping with this catastrophic type of harm
About the Editors: Shapiro, Cooper, Lewis & Appleton personal injury law firm (VA-NC law offices ) edits the injury law blogs Virginia Beach Injuryboard, Norfolk Injuryboard, and Northeast North Carolina Injuryboard as a pro bono service to consumers.
PA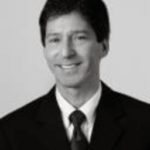 Rick Shapiro has practiced personal injury law for over two decades in Virginia, North Carolina, and throughout the Southeastern United States. He is a Board Certified Civil Trial Advocate by the National Board of Trial Advocacy (ABA Accredited) and has litigated injury cases throughout the eastern United States, including wrongful death, trucking, faulty products, railroad and medical negligence claims. His success in and out of the court room is a big reason why he was named 2019 "Lawyer of the Year" in railroad law in U.S. News & World Report's Best Lawyers publication (Norfolk, VA area), and he has been named a "Best Lawyer" and "Super Lawyer" by those peer reviewed organizations for many years.