Technology has made our lives "easier" with smartphones that provide us with the ability to send and check text messages, emails, access GPS, and countless other services and apps. This has also led to the tragic loss of many lives due to distracted driving accidents. The majority of drivers are now aware of how dangerous distracted driving is and many public service campaigns have been successful in spreading that message and getting people to put their devices away while driving.
However, there is an alarming trend in the increase of the requirements of livery drivers to utilize these devices when they are out on the roads. Drivers who provide services for companies such as Uber and Lfyt, as well as many taxi cab drivers, appear to have no choice but to access their smartphones immediately when a message comes through, even while driving, as part of their job requirements.
For example, when a potential passenger requests an Uber driver through the company's app, the closest Uber driver to that passenger receives a loud alert on their smartphone. The driver has only 15 seconds to tap that alert and accept the fare. If they fail to accept in 15 seconds, they lose the fare. In some large cities, if a driver misses several consecutive alerts, Uber will suspend the driver, leaving him or her with a loss of potential income.
Although 15 seconds may seem like a short time, in real time, the outcome can be tragic. According to national statistics, just five seconds of looking at your phone while driving at highway speed is equivalent to driving the entire length of a football field – with your eyes closed. For a livery driver who is answering a fare alert, three distractions are occurring which can turn fatal for everyone around them. The first is visual, where the driver takes his or her eyes off the road and looks at their phone. The second is manual, where they are taking at least one hand off the wheel in order to answer that fare alert. And the third is cognitive, where instead of concentrating on the road, they are concentrating on the text message.
If you have been injured in an accident caused by a taxi or livery driver, contact an experienced Virginia personal injury attorney to see what legal recourse you may have against the company and driver responsible for your accident.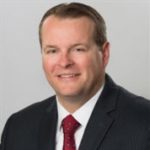 An experienced personal injury attorney with dual licensure in Virginia and North Carolina, Eric Washburn received a B.B.A. in Finance from James Madison University—initially worked in the information technology field before obtaining his law degree from Thomas M. Cooley Law School in Lansing, Michigan. Once an Assistant Commonwealth's Attorney in Danville, Va., Eric has been recognized by Super Lawyers Magazine as a "Rising Star" Super Lawyer in Virginia since 2014.