Distracted driving accounts for 80 percent of collisions and near-crashes and includes things like talking on a cell phone, texting, tending to pets and eating. Thirty-four states have banned texting while driving, and 10 states have banned using hand-held cell phones while driving. However, some local areas such as Oak Park, Illinois (IL) have gone even further by banning not only using a hand-held cell phone, but also grooming and eating while driving. Chicago has even started targeting bicyclist in a proposed bill that would ticket riders who were found to be texting while pedaling. The U.S. Congress has also considered legislation to crack down on distracted driving.
These new bans on eating and grooming may be the first of their kind, but they are unlikely to be the last. Oak Park Trustee Colette Lueck has called these ordinances a necessary measure for protecting people.
As a personal injury lawyer who has practiced in Virginia (VA) for 23 years, handling mostly automobile accident cases, I have seen and heard it all. Some drivers will admit that they "just looked down for a second." Others will deny they took their eyes off the road, after the insurance defense lawyer has prepared them, and say "I do not know why I did not see the car" they ran into. Whatever the excuses, too many motorists fail to realize that a vehicle going 35 mph travels 51 feet a second, so every lapse counts. Keeping a proper lookout means put down the phone and the cheeseburger.
OEA
About the Editors: The Shapiro, Cooper, Lewis & Appleton personal injury law firm, which has offices in Virginia (VA) and North Carolina (NC), edits the injury law blogs Virginia Beach Injuryboard, Norfolk Injuryboard and Northeast North Carolina Injuryboard as pro bono services.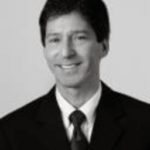 Rick Shapiro has practiced personal injury law for over two decades in Virginia, North Carolina, and throughout the Southeastern United States. He is a Board Certified Civil Trial Advocate by the National Board of Trial Advocacy (ABA Accredited) and has litigated injury cases throughout the eastern United States, including wrongful death, trucking, faulty products, railroad and medical negligence claims. His success in and out of the court room is a big reason why he was named 2019 "Lawyer of the Year" in railroad law in U.S. News & World Report's Best Lawyers publication (Norfolk, VA area), and he has been named a "Best Lawyer" and "Super Lawyer" by those peer reviewed organizations for many years.