When a pedestrian gets hit by a car or truck, the injuries are typically quite severe, including broken bones or even the death of the pedestrian. The pedestrian has the right of way in Virginia if they are inside of the cross walk. If you have to cross anywhere other than an intersection, then the duties on the pedestrian include going across the road in the most direct manner.
Here are some tips to try to avoid being hit by a car as you are walking:
-Make eye-contact with the drivers of oncoming cars, to make sure they see you.
-Follow the age-old advice of "looking both ways before crossing the street."
– Avoid distractions, like talking or texting on your cell phone, or listening to music. You might not notice a car barreling towards you if you are distracted by other things.
– Always watch for traffic, especially cars turning the corner, while you are in the road.
-If you are walking on the side of a street that does not have sidewalks, walk facing the traffic, so that you can see what is coming towards you.
-Never walk behind a vehicle that is backing up. You could be in their blind spot.
-If you are walking at night, try to wear bright colors or reflective clothing.
-If you see a "DO NOT WALK" signal, then you should not walk.
-Always make sure that any children in your care are safely accounted for, and preferably holding on to your hand as you cross the street.
Follow these simple safety tips, and you can improve the odds that you and your loved ones stay safe while crossing the street.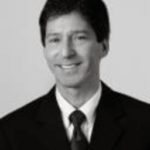 Rick Shapiro has practiced personal injury law for over two decades in Virginia, North Carolina, and throughout the Southeastern United States. He is a Board Certified Civil Trial Advocate by the National Board of Trial Advocacy (ABA Accredited) and has litigated injury cases throughout the eastern United States, including wrongful death, trucking, faulty products, railroad and medical negligence claims. His success in and out of the court room is a big reason why he was named 2019 "Lawyer of the Year" in railroad law in U.S. News & World Report's Best Lawyers publication (Norfolk, VA area), and he has been named a "Best Lawyer" and "Super Lawyer" by those peer reviewed organizations for many years.