You're approaching an intersection with a light that just turned red. You have a choice in this moment – step on the accelerator and hope to make it through without anyone noticing or apply the brakes and obey the law. Sadly, far too many drivers choose the former instead of the latter.
A prime example is a case in Henrico County, Virginia (VA) where a driver was killed at the intersection of Laburnum Avenue and Charles City Road due to another driver who ran a red light. The victim who lost their life in this terrible wreck had two children.
Fortunately, the wife of the deceased victim decided to hire an attorney and a wrongful death lawsuit was filed. A $1.8 million settlement was reached and $3 million will be guaranteed throughout the lives of the two children (who will now grow up without their father).
It's this type of case that should remind everyone of how important it is to stop at a red light and not take the chance of getting involved in a major car wreck. There's really no need to take the risk. Even if you were successful at running a red light, you probably saved yourself one or two minutes in your trip. Are those two minutes really worth the risk of hitting someone and taking a life (or losing your own life) in a car crash? I think not.
Unfortunately, far too many people decide to take the risk and run a red light. In fact, a survey conducted by the National Highway Traffic Safety Administration revealed nearly one in five drivers admit to running a red light in the last ten intersections. This has resulted in almost 900 people getting killed in car wrecks and an estimated 153,000 serious injuries in crashes that involved running a red light, according to stopredlightrunning.com. This leads to $14 billion in costs to the public every year.
In order to combat this problem, many states have started utilizing "red light cameras" aimed to catch red light runners, and hopefully reduce the number of intersection accidents. However, there are still plenty of intersections without red light cameras, which means the onus is still on drivers to exercise responsible driving practices and come to a complete stop at a red light.
Here's a video illustrating what can happen when you run a red light…
http://www.youtube.com/watch?v=mUVw326aJZ4&feature=related
About the Editors: Shapiro, Cooper, Lewis & Appleton personal injury law firm (VA-NC law offices ) edits the injury law blogs Virginia Beach Injuryboard, Norfolk Injuryboard, and Northeast North Carolina Injuryboard as a pro bono service to consumers.
PA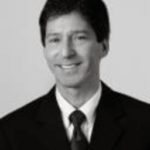 Rick Shapiro has practiced personal injury law for over two decades in Virginia, North Carolina, and throughout the Southeastern United States. He is a Board Certified Civil Trial Advocate by the National Board of Trial Advocacy (ABA Accredited) and has litigated injury cases throughout the eastern United States, including wrongful death, trucking, faulty products, railroad and medical negligence claims. His success in and out of the court room is a big reason why he was named 2019 "Lawyer of the Year" in railroad law in U.S. News & World Report's Best Lawyers publication (Norfolk, VA area), and he has been named a "Best Lawyer" and "Super Lawyer" by those peer reviewed organizations for many years.