There are more than two million people who are injured in car accidents each year in the United States. Those injuries can wreak havoc on a victim's life. Not only do they have to deal with the pain and recovery, but they often face financial expenses and losses because of the injuries. There are the medical costs for treatment, as well as the loss if income from being unable to work, never mind the damage that was likely done to the victim's vehicle. If you have been injured in a crash, you should consider contacting a Virginia Beach car crash attorney to find out what legal options you may have against the at-fault driver.
Deadlines for Filing a Car Accident Injury Claim
Virginia law allows only a limited time to file a personal injury claim. Your Virginia Beach car accident attorney can explain what the deadlines are and how they apply to your case, but here are some important steps you should address in the claim process:
Contact Law Enforcement
Whether your accident was a major crash or a minor one, contact the police to report it so they will come to the scene to investigate. In some cases, the police may not show up, especially if it appears to be a minor crash and there are no available officers to come to the scene. If this happens, it is important to file an accident report with law enforcement right away.
See a Medical Professional
Even if you are not sure if you are injured you should get checked out by a doctor. Even a minor fender bender can leave you with serious injuries that could end up causing serious physical problems in the future. There are different types of injuries that may not reveal themselves in symptoms right away. If you wait to get checked out, the insurance company could try to claim that you were not really seriously injured because you did not see a doctor right away.
Listen and Document
Whatever your doctor recommends for treatment, make sure you follow that recommended treatment, including physical therapy and medication. Make sure to document all of your appointments. Many victims also keep a log or diary about the injuries, such as how much pain they may be each day and how their progress is with healing. All of this documentation can be used in your personal injury case to show the effect the injuries had on your life.
Speak with a Virginia Beach Car Accident Attorney
Even if you think you may not have a personal injury case, you should contact an accident attorney anyway. Your attorney will examine the details of your case and determine if you have a case. Dealing with the injury process can be complicated and complex and if you try to pursue damages on your own, you could end up making costly errors. You should contact a Virginia Beach injury attorney immediately after the accident, especially if are unable to work and the medical bills begin to pile up.
An attorney will also be aware of what the statute of limitations is for a car accident claim. If you wait too long, you may miss the opportunity to be compensated for your injuries.
Have You Been Injured?
Contact a Virginia Beach car accident attorney for a free consultation and to discuss what type of damages you may be entitled to under the law.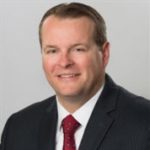 An experienced personal injury attorney with dual licensure in Virginia and North Carolina, Eric Washburn received a B.B.A. in Finance from James Madison University—initially worked in the information technology field before obtaining his law degree from Thomas M. Cooley Law School in Lansing, Michigan. Once an Assistant Commonwealth's Attorney in Danville, Va., Eric has been recognized by Super Lawyers Magazine as a "Rising Star" Super Lawyer in Virginia since 2014.