Car accidents are so common today, that the majority of them do not even make the local news anymore. But as any car accident victim can attest, the impact injuries from the crash can have on your life can be overwhelming. If you have been injured, consider contacting a Virginia personal attorney to discuss your legal options.
What are the kinds of car accidents that cause injuries?
Although there is any number of ways a crash can happen, the following are the most common:
Defective or recalled auto parts, such as airbags and ignition switches
Driving under the influence of alcohol and/or drugs
Head-on collisions
Hit and run situations
Rear-end crashes
Texting while driving or engaging in other distracted driving behaviors
Vehicle rollovers
In these instances, a car accident lawyer can seek compensation from the party or parties responsible for the collision and resulting injury.
What happens if the driver who caused the accident is uninsured?
Even under ideal circumstances, it can be difficult for a car accident victim to fully recover their damages. When the at-fault driver does not have accident liability insurance or their maximum amount of coverage is much lower than the sum total of the victim's damages, it creates a more complicated – and frustrating – situation. In addition to driving under the influence, not having liability insurance is also a common reason why at-fault drivers flee the scene of the crash.
A car accident can help you obtain the financial compensation you need in these situations. One option is to file a claim with your own vehicle insurance company. Your insurance company may balk at this type of claim because of the large sum of money involved. This is one reason why it is important to have a seasoned attorney advocating for you.
What are the types of damages that car accident victims can pursue?
Every case is different, and every victim suffers different losses. In general, the majority of car accident victims can pursue financial compensation for all of their past, present, and future medical expenses associated with the car accident. This might include emergency care, hospital stays, surgeries, doctor visits, physical therapy, medications, medical devices, and medical equipment. Transportation costs to and from medical appointments can also be reimbursed.
If the victim is left with permanent disabilities and there are special accommodations needed in their home, such as widened doorways and wheelchair ramps, the settlement should include those costs, too.
In addition, the victim might be eligible to receive lost wages and benefits from being unable to work while recovering. A victim can also pursue damages for future income if the injury has caused them to suffer reduced earning capacity. If this is the case, then the victim may also be entitled to vocational counseling and training.
Other damages for which a victim can pursue with the help of a car accident lawyer include:
Mental anguish
Scarring (or disfigurement of any kind)
Partial or full permanent disability
Loss of life enjoyment
Loss of companionship
If a victim dies because of their injuries, their survivors can file a wrongful death claim which they can pursue compensation for many of the same damages, as well as for funeral and burial expenses, loss of guidance and support, and any other losses their loved one's death has caused.
Contact a Virginia Personal Injury Attorney
If you or a loved one has been injured in a car accident, you need a Virginia car accident attorney fighting for you. The legal team from Shapiro, Washburn & Sharp has been advocating for injured clients since 1985 and will do all we can to ensure you receive the best possible outcome under the circumstances of your case. If you would like to meet with one of our skilled car accident attorneys to find out how we can help, call us today for a free case evaluation.
RELATED CONTENT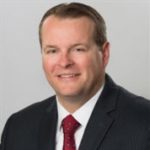 An experienced personal injury attorney with dual licensure in Virginia and North Carolina, Eric Washburn received a B.B.A. in Finance from James Madison University—initially worked in the information technology field before obtaining his law degree from Thomas M. Cooley Law School in Lansing, Michigan. Once an Assistant Commonwealth's Attorney in Danville, Va., Eric has been recognized by Super Lawyers Magazine as a "Rising Star" Super Lawyer in Virginia since 2014.