Virginia is festooned with several hundred miles of roadways, biking trails, parks, and bike paths for cyclists to enjoy. Unfortunately, there are many different ways in which a cyclist can be injured, and while unusual accidents do happen from time to time, any experienced bicycle accident lawyer knows that the majority of Virginia bicycle accidents take place for just a few reasons.
What can I do to prevent being injured in a Virginia bicycle accident?
Understanding the most common kinds of bicycle accidents can be helpful in preventing life-threatening accidents. 
There are many different aspects of a Virginia bicycle injury case that will sway the result. To avoid endangering your personal injury case, reach out to the Virginia bicycle accident lawyers at Shapiro, Washburn & Sharp to schedule your free consultation and find out what legal action is best for your situation. 
Bicycle Accidents
Bike accident attorneys, insurance carriers, and courts are well aware of the situations that often result in accidents. They also know who is usually liable. Liability is important because it governs whose insurance policy is going to cover your injuries and how much financial compensation is available.
Every year, roughly 1,000 bicycle riders are killed in accidents while an additional 130,000 sustain some degree of injury. Understanding which situations most often result in serious bike accidents can help riders and drivers stay safe while they share the road. 
Common Types of Bicycle Accidents
Being familiar with the most common kinds of bicycle accidents does more than prevent injuries and save lives. This knowledge can also help you bypass a considerable financial crisis. 
The most commonly-occurring bike accidents in the commonwealth are:
Right-Turn Accidents
A right-turn accident takes place when a driver either misjudges the speed of a cyclist or fails to notice them altogether.  
Right-turn collisions frequently happen when a driver overtakes a rider on the lefthand side and then executes a righthand turn. This scenario puts the cyclists directly in the vehicle's blind spot, although it is not unusual for a driver to underestimate how fast a cyclist is riding or how much distance is between their vehicle and the bike.  
Left-Turn Accidents
Left-turn accidents occur when a bicyclist is riding with the flow of traffic through an intersection and a motorist makes a lefthand turn, striking the rider. Left-hand turn accidents happen most often at intersections but can occur any place a driver is making a lefthand turn across lanes of traffic, such as the entrance to a parking lot or a private driveway.  
Dooring Accidents
Dooring accidents or "door prize" accidents take place when a cyclist rides next to a parked vehicle. When someone inside the parked car decides to open their door without looking behind them for any oncoming traffic, a person on a bicycle might not have time to stop and could easily crash into the vehicle's open door. 
How Will the Facts of My Virginia Bicycle Accident Affect My Compensation?
The injuries caused by bicycle crashes are usually serious because the impact involves a much larger, heavier vehicle. These injuries are often accompanied by steep medical bills and tend to impact every area of a victim's life, especially their family and their career.
Even when an injured bicycle rider is entitled to recovery for their hospital bills and other expenses they incurred due to a driver's negligence, their best shot at a winning case is to work with an experienced Virginia bicycle accident attorney to create a strong case that proves liability and their right to compensation. It is important to select a lawyer who understands your case and knows which factors could have a significant impact on the damages they are entitled to collect.
Riding while intoxicated, violating driving laws, and not wearing a helmet when required are some examples of how a rider's actions can lower their odds of collecting financial compensation after they were injured by a driver. 
Talk to a Bicycle Accident Lawyer
After being injured in a bicycle accident for which you were not at fault, it is in your best interest to speak with a bike accident attorney. If your injuries are severe or life-changing, you could be entitled to a substantial amount of recovery. 
At the law firm of Shapiro, Washburn & Sharp, we can guide you through the civil claims process and ensure you understand what is happening every step of the way. Schedule a free consultation of your personal injury case with our Virginia bike accident attorneys by calling our law offices at (833) 997-1774 or by filling out the contact form on our website. 
Related Content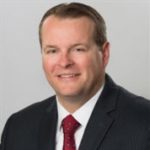 An experienced personal injury attorney with dual licensure in Virginia and North Carolina, Eric Washburn received a B.B.A. in Finance from James Madison University—initially worked in the information technology field before obtaining his law degree from Thomas M. Cooley Law School in Lansing, Michigan. Once an Assistant Commonwealth's Attorney in Danville, Va., Eric has been recognized by Super Lawyers Magazine as a "Rising Star" Super Lawyer in Virginia since 2014.