In an accident involving cars and a motorcyclist or bicyclist, car drivers commonly state they never saw the cyclist. Many times, motorists are usually on the lookout for other cars, not motorcycles or bicycles. In addition, from ahead or from behind, a motorcycle's outline is much smaller than a car's, according to the Virginia DMV.
As an injury lawyer with 20 years of experience representing clients who've been severely injured in motorcycle and bicycle accidents, I understand the importance of proper safety and the vulnerability cyclists have on the road with cars.
For example, on June 22nd a 38-year-old man was killed in Virginia Beach, Viriginia (VA) in a motorcycle accident, according to The Virginian-Pilot.
So what can be done to help alleviate the risk of accidents between cyclists and cars? One simple step would be for motorcyclists to have their lights on at all times. Studies show that, during the day, a motorcycle with lights off is twice as likely to go unnoticed by other road users, according to the DMV. In addition, using your high beam during the day increases the possibility you will be seen by drivers.
Other suggestions for cyclists (both motorcyclists and bicyclists) would be to wear bright, visible clothing to help you stand out more when on the road.
For drivers, you must be extremely cautious and vigilant when making a turn or changing lanes. Don't look just for other cars or trucks. Whenever you switch on your turn light, be on the lookout for a cyclist.
About the Editors: Shapiro, Cooper Lewis & Appleton personal injury law firm is based in Virginia (VA), near the NE North Carolina (NC) border and handles car,truck,railroad, and medical negligence cases and more. Our lawyers proudly edit the Virginia Beach Injuryboard, Norfolk Injuryboard, and Northeast North Carolina Injuryboard as a pro bono public information service. Lawyers licensed in: VA, NC, SC, WV, DC, KY.
PA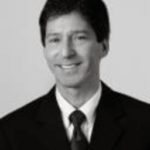 Rick Shapiro has practiced personal injury law for over 30 years in Virginia, North Carolina, and throughout the Southeastern United States. He is a Board Certified Civil Trial Advocate by the National Board of Trial Advocacy (ABA Accredited) and has litigated injury cases throughout the eastern United States, including wrongful death, trucking, faulty products, railroad, and medical negligence claims. His success in and out of the courtroom is a big reason why he was named 2019 "Lawyer of the Year" in railroad law in U.S. News & World Report's Best Lawyers publication (Norfolk, VA area), and he has been named a "Best Lawyer" and "Super Lawyer" by those peer-reviewed organizations for many years. Rick was also named a "Leader in the Law, Class of 2022" by Virginia Lawyers Weekly (total of 33 statewide honorees consisting of lawyers and judges across Virginia).