A lawsuit currently before the U.S. District Court for the Southern District of West Virginia (WV) illustrates how difficult it can be to show that design defects and manufacturing mistakes contributed to a fatal motorcycle accident.
A thorough summary of the case brought by the widow of man who died of internal and external injuries after losing control of his 2005 Suzuki Boulevard motorcycle and crashing into a highway guardrail in West Virginia (Docket No. 3:09-cv-1284) appeared in the Jan. 27, 2010, West Virginia Record. In short, the woman is alleging that her husband crashed and died because his bike tended to become unstable at high and low speeds and had other design and manufacturing defects that made it shut down unexpectedly and difficult to control while driving through curves.
American Suzuki Motor Corporation, named as the defendant in the civil liability lawsuit, faces charges that it produced and sold a defective product and also failed to adequately warn Boulevard owners and riders about problems with the motorcycle model. The company could also be made to pay punitive damages if it is shown that Suzuki acted with conscious or reckless disregard for public safety.
Not surprisingly, Suzuki is denying that it did anything wrong, claiming that the victim of the fatal accident was driving unsafely and may have modified the motorcycle in ways that affected its steering and performance. The company has recalled the 2005 Boulevard three times to fix problems with the ignition system and the fuel tank mounting.
To substantiate her claims, the widow of the Suzuki accident victim will need to show that the company knew or should have known of the alleged problems with the 2005 Boulevard bike model and did not do enough to fix those problems. Physical examinations of the motorcycle itself and bikes of the same type by qualified experts can go a long way toward answering such questions. So can exploring the history of relevant product recalls and company records concerning the making and marketing of the bike.
For Suzuki's part, the company will probably request a forensic reconstruction of the accident and explore the victim's driving history (e.g., Did he have a current motorcycle operator's license? Did he complete motorcycle safety courses? Did he customize the bike?). Because West Virginia has comparitive negligence rules for determining fault for injuries, the victim's damages can be reduced if the person is found to be at some fault for the accident. Suzuki will try to avoid liability in this case by showing that something the victim did or failed to do was 50 percent or more of the cause of the accident.
Completing the investigations necessary to make both the plaintiff's and defendant's case could take months or even years. The time and effort can be worth it for this widow, however, if she makes her case and receives justice for the wrong done to her husband, herself and her family. A vicotry for the plaintiff could also help ensure that Suzuki takes responsibility for compensating other victims of similar accidents and working to prevent future fatalities.
About the Editors: The Shapiro, Cooper, Lewis & Appleton personal injury law firm, whose attorneys work out of offices in Virginia (VA) and North Carolina (NC), edits the injury law blogs Virginia Beach Injuryboard, Norfolk Injuryboard, and Northeast North Carolina Injuryboard as pro bono services.
EJL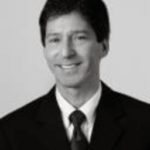 Rick Shapiro has practiced personal injury law for over 30 years in Virginia, North Carolina, and throughout the Southeastern United States. He is a Board Certified Civil Trial Advocate by the National Board of Trial Advocacy (ABA Accredited) and has litigated injury cases throughout the eastern United States, including wrongful death, trucking, faulty products, railroad, and medical negligence claims. His success in and out of the courtroom is a big reason why he was named 2019 "Lawyer of the Year" in railroad law in U.S. News & World Report's Best Lawyers publication (Norfolk, VA area), and he has been named a "Best Lawyer" and "Super Lawyer" by those peer-reviewed organizations for many years. Rick was also named a "Leader in the Law, Class of 2022" by Virginia Lawyers Weekly (total of 33 statewide honorees consisting of lawyers and judges across Virginia). In September 2023, Rick was selected as a recipient of the National Board of Trial Advocacy (NBTA) 2023 President's Award. Although many nominations were submitted from across the country, Rick was just one of eight attorneys chosen by the prestigious National Board which certifies civil trial attorneys across the U.S.