Summer is right around the corner, which means the days will be getting hotter. While many people look for different ways to keep cool from the Virginia heat, they often overlook the dangers that the heat can have on vehicles, as well as the need to pay extra attention to what is going on in the roads they drive on. Failure to address these issues can result in car accidents, which could mean serious injuries.
Vehicle Maintenance
Making sure your vehicle is in good working order helps minimizes your risk of being in a crash. For example, rubber hoses can become ill-fitting or crack because of weather extremes. If this happens, critical fluids could leak out, leading to the loss of brakes or power steering. Or the engine could be damaged.
Another vehicle part that often fails in the summer months is the tires, which can mean the vehicle could hydroplane on pavement that is wet. The tire could also suffer a blowout. In both of these scenarios, drivers often lose control of the vehicle and crash.
Although the weather does play a role in these types of failures, it is not uncommon for these types of failures to be the result of a defect in the part itself, caused by a design or manufacturing flaw. These cases often lead to product liability lawsuits based on the negligence of the manufacturer.
Stay Focused
In addition to making sure your vehicle is well-maintained, paying attention to all the activity that is taking place on the roads around you is also important. Summer often means more inexperienced drivers on the road because, with school out, more teens are driving to summer jobs or activities.
Summer also brings many tourists to our beautiful state, but that also means a lot more drivers, as well as many vacationers who are not familiar with the areas they are driving in. Drivers also need to be aware of the increase in pedestrians who are out and about in the summer months.
This is also the time of the year that there tends to be more road construction taking place. With all this activity, drivers really need to pay attention to all that is going on around them.
According to statistics, the summer months are when the most traffic deaths occur, particularly during the early evening hours and on the weekends. Taking the steps to make sure your vehicle is safe, as well as staying alert to what is going on around you can help minimize your risk of being injured in a crash. Unfortunately, there is no guarantee that the other drivers are doing the same and you could find yourself the victim of a car accident.
If you are injured in a crash, contact a Virginia car accident attorney to find out what your legal options are for pursuing damages for the losses you have suffered. A personal injury attorney can assist you in obtaining financial compensation for any losses you have suffered as a result of those injuries. These losses include medical expenses, loss of income, pain and suffering, permanent disability, scarring, and more.
Contact the legal team from Shapiro, Washburn & Sharp to set up a free and confidential case evaluation.
RELATED CONTENT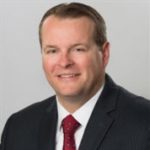 An experienced personal injury attorney with dual licensure in Virginia and North Carolina, Eric Washburn received a B.B.A. in Finance from James Madison University—initially worked in the information technology field before obtaining his law degree from Thomas M. Cooley Law School in Lansing, Michigan. Once an Assistant Commonwealth's Attorney in Danville, Va., Eric has been recognized by Super Lawyers Magazine as a "Rising Star" Super Lawyer in Virginia since 2014.