Spring has arrived and that means Virginia's roads will soon be filling up with motorcycle lovers. As any seasoned motorcyclist can attest, driving a motorcycle is much different than driving a car. If you are considering purchasing a bike, the following are some motorcycle safety tips to ensure safe riding and help avoid the risk of being involved in a motorcycle accident, resulting in serious injury or death.
Purchase the Right Bike
There are all different styles and sizes of motorcycles on the market. When shopping for a bike, you want to make sure you get the one that is right for you. Make sure to research and study the different types of bikes and engines that are available. You don't want to purchase a motorcycle that is too powerful to handle, especially if you are a new rider. Keep in mind that you can always trade up to a bigger model once you have some riding experience under your belt.
Take a Motorcycle Safety Course
One of the most beneficial things you can do if you're going to ride is to take a motorcycle safety riding course. Participants of these courses learn about the right way to handle a motorcycle, as well as what to do to decrease your risk of crashing. Many insurance companies offer discounts on insurance premiums for motorcycle owners who have taken the course. Contact the Department of Motor Vehicles for course information.
Always Use a Helmet
Although it is well-known that wearing helmets save lives, there are still some riders who do not wear them. According to national statistics, a rider is 40 percent more likely to suffer a fatal head injury in a crash if they do not have a helmet on. If they do survive, they are more likely to suffer brain injuries than helmet wearers.
Don't Ride in Bad Weather
If you look out the window and the weather is bad, do not take the motorcycle. Unlike other types of vehicles, motorcycles do not have as much traction. This is because there is less surface area of the bike that touches the road compared to a car or truck. If there is inclement weather, your risk of losing control and slipping. Heavy rains also make it difficult to see. If you are riding when the weather turns bad, find a safe place to pull over and take shelter until the bad weather subsides.
Contact a Dedicated Virginia Motorcycle Accident Attorney
If you or a loved one has been injured in a motorcycle accident, you may be facing high medical bills and other financial difficulties. Our Virginia Beach motorcycle accident attorneys understand how overwhelming these cases can be. The legal team at Shapiro, Washburn & Sharp has been advocating for victims and their families for more than 35 years and uses all available resources to get the best possible outcome for our clients.
Our personal injury attorneys have successfully represented many motorcycle accident clients, helping them obtain the financial damages they deserved for the injuries they sustained. We also offer a free motorcycle injury guide which offers information that you may find helpful.
RELATED CONTENT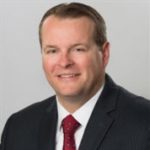 An experienced personal injury attorney with dual licensure in Virginia and North Carolina, Eric Washburn received a B.B.A. in Finance from James Madison University—initially worked in the information technology field before obtaining his law degree from Thomas M. Cooley Law School in Lansing, Michigan. Once an Assistant Commonwealth's Attorney in Danville, Va., Eric has been recognized by Super Lawyers Magazine as a "Rising Star" Super Lawyer in Virginia since 2014.