According to statistics from the National Highway Traffic Safety Administration (NHTSA), more than 10,000 people are killed each year in car crashes caused by speeding. Statistics reveal more than 400 of those victims are killed right here in Virginia.
At Shapiro, Washburn & Sharp, each Virginia car accident lawyer knows how devastating a fatal crash can be for the families of the victims. Our legal team works diligently and aggressively to ensure that victims and their families get the financial justice they deserve for the death of a loved one, whether or not the driver responsible faces criminal charges.
Speeding
Most Virginia drivers are guilty of going faster than the posted speed limit occasionally. Many of us are dealing with packed schedules – between family obligations, our jobs, volunteering, and more – it seems we are always on the go. Even though we may feel as if we're running behind, it is important that every driver realizes how deadly it can be to speed. When a driver pushes their vehicle beyond the legal speed limit, they risk losing control of the car. Pushing the vehicle can also have a negative impact on the vehicle's safety systems.
When a crash occurs that involves a vehicle traveling at high speeds, the force of the impact often results in catastrophic or fatal injuries for those involved. A Virginia car accident attorney can help victims and their families understand what legal options are available in these tragic cases.
Minimize the Risks
There are steps that drivers can take to help minimize the seriousness of the injuries and potentially save their lives in the event they are involved in a crash. Wearing your seat belt every time you get in a vehicle – whether as a driver or a passenger – is one of the most critical steps you can take. National data from the NHTSA estimates that about 15,000 lives are saved each year because of seat belts.
Once you put your vehicle in drive, make sure to adhere to the posted speed limit, however, if weather or road conditions are bad, it is crucial to drive slower in order to avoid accidents.
Also, be aware of the behaviors of other drivers. If you see a vehicle that is going too fast, jumping from lane to lane, tailgating, or the driver is behaving aggressively, keep as much space between your vehicle and theirs as possible.
Contact a Virginia Injury Attorney
Unfortunately, no matter how many precautions we take, there is always the risk of a speeding driver crashing into us. If you have been injured in a crash caused by a driver who was speeding, contact a Virginia car accident attorney to see what type of financial damages you may be entitled to. The legal team from Shapiro, Washburn & Sharp has been advocating for injured clients since 1985 and will do all we can to ensure you receive the best possible outcome under the circumstances of your case. If you would like to meet with one of our skilled car accident attorneys to find out how we can help, call us today for a free case evaluation.
RELATED CONTENT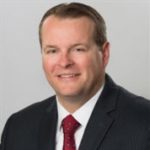 An experienced personal injury attorney with dual licensure in Virginia and North Carolina, Eric Washburn received a B.B.A. in Finance from James Madison University—initially worked in the information technology field before obtaining his law degree from Thomas M. Cooley Law School in Lansing, Michigan. Once an Assistant Commonwealth's Attorney in Danville, Va., Eric has been recognized by Super Lawyers Magazine as a "Rising Star" Super Lawyer in Virginia since 2014.