According to statistics from the National Safety Administration (NSA), more than four million people are injured in vehicle accidents each year. This includes car, truck motorcycle, pedestrian, and bicycle accidents. The financial costs for victims run into the billions of dollars, with medical expenses, lost wages, and other damages.
What many people may not realize is that not only can there be a significant financial impact for the victim, but car accidents can end up making a life-altering impact on the victim if their injuries have left them with scarring or disfigurement. The psychological impact can cause more damage to a victim than any other damages they may have.
The Impact of Disfigurement for Victims
Although many injured victims heal from their injuries and are left with no physical signs they were ever involved in a serious crash, there are also those who are left with permanent disfigurement from those injuries. Some of the different types of vehicle accident disfigurement include:
Facial lacerations and other injuries. Not only can these injuries be extremely painful, but they can also lead to permanent scarring and disfigurement.
If the injury to a victim's limb is too severe, doctors may not be able to save it and the limb has to be amputated. In some accidents, amputation occurs during the actual crash.
Victims often suffer burn injuries in crashes that involve trucks that are transporting flammable substances, however, they also occur in other types of vehicle accidents, as well.
The emotional and psychological impact that permanent disfigurement can have on a victim's life is profound. Multiple studies have shown that these types of injuries can cause a victim to struggle with low self-esteem, have difficulty navigating through social situations, and leave the victim with an overall reduced quality of life.
In addition to the psychological impact, there are also often physical issues to deal with such as reconstructive surgery, skin grafts, and other medical treatments to mitigate the damage done by the accident, resulting in astronomical medical bills.
Financial Compensation for Disfigurement
As in any type of loss or damage a victim suffers due to the negligence or recklessness of another party, a victim who suffers disfigurement in a car accident can seek compensation for the following:
Medical expenses: This includes current and future expenses for reconstructive surgery, physical therapy, occupational therapy, follow-up care, mental health therapy, and any other medical expenses
Physical pain: Virginia law allows victims to recover damages for physical pain. This is considered non-economic damage.
Emotional pain: The emotional impact disfigurement can have on a victim is a great one and falls under the same category as physical pain.
Contact a Virginia Personal Injury Attorney for Help
If you have been injured in a car accident caused by another party and have suffered scarring or disfigurement, contact a Virginia car accident attorney to find out what legal options you may have. Not only may you be entitled to medical expenses and loss of income, but you may also be entitled to financial compensation for pain and suffering, emotional anguish, and the scarring or disfigurement your injuries have left.
The legal team from Shapiro, Appleton & Washburn have been advocating for injured clients since 1985 and will do all we can to ensure you receive the best possible outcome under the circumstances of your case. If you would like to meet with one of our skilled car accident attorneys to find out how we can help, call us today for a free case evaluation.
RELATED CONTENT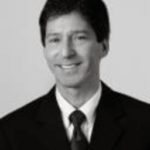 Rick Shapiro has practiced personal injury law for over 30 years in Virginia, North Carolina, and throughout the Southeastern United States. He is a Board Certified Civil Trial Advocate by the National Board of Trial Advocacy (ABA Accredited) and has litigated injury cases throughout the eastern United States, including wrongful death, trucking, faulty products, railroad, and medical negligence claims. His success in and out of the courtroom is a big reason why he was named 2019 "Lawyer of the Year" in railroad law in U.S. News & World Report's Best Lawyers publication (Norfolk, VA area), and he has been named a "Best Lawyer" and "Super Lawyer" by those peer-reviewed organizations for many years. Rick was also named a "Leader in the Law, Class of 2022" by Virginia Lawyers Weekly (total of 33 statewide honorees consisting of lawyers and judges across Virginia).