Tractor trailer accidents can be particularly dangerous. According to national statistics, there are 5,000 tractor-trailer trucks involved in fatal crashes every year. Another 400,000 crashes occur, leaving victims seriously injured. However, when those vehicles are transporting hazardous materials (HAZMAT), the number of potential victims increases dramatically.
Data from the Federal Motor Carrier Safety Administration reveals at least 200 fatal truck accidents involving HAZMAT carriers every year and another 5,000 nonfatal crashes. However, the risk of a major catastrophe during one of these crashes is very real.
Every day, there are more than 800,000 trucks on the nation's road transporting HAZMAT. These materials include:
Flammable petroleum products, such as oil and petrol;
Gasoline;
Explosives chemicals, such as those found in fertilizers;
Pesticides;
Compressed gases such as hydrogen and oxygen;
Nuclear fuel and other radioactive substances; and
Hazardous waste products.
HAZMAT truck accidents, just like non-hazardous cargo truck accidents, can occur because of a number of factors. These factors include faulty or defective vehicle or equipment, negligent or distracted behavior on the part of the driver (such as speeding or drowsy driving), overloaded vehicle, or weather conditions.
However, when a HAZMAT truck crashes, there is grave concern over the release of the toxic material and potential exposure to those who may come in contact with the materials (such as victims and/or emergency responders), as well as anyone who is in the vicinity of the accident.
Toxic fumes, fires, and explosions are just some of the dangers of a HAZMAT truck crash. Toxic fumes can cause respiratory injuries. Burns may occur not only from materials catching on fire, but can also occur if the hazardous material is corrosive and comes in contact with a person's skin. According to federal data, approximately 65 out of the 200 fatal HAZMAT truck crashes which occur every year involves the release of the hazardous material cargo. For non-fatal HAZMAT truck accidents, about 625 accidents involve the release of potentially deadly cargo each year.
If you or a loved one has been injured in a tractor trailer accident, contact a compassionate Virginia truck injury attorney to find out what legal recourse your family may have.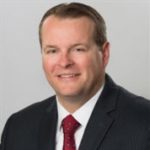 An experienced personal injury attorney with dual licensure in Virginia and North Carolina, Eric Washburn received a B.B.A. in Finance from James Madison University—initially worked in the information technology field before obtaining his law degree from Thomas M. Cooley Law School in Lansing, Michigan. Once an Assistant Commonwealth's Attorney in Danville, Va., Eric has been recognized by Super Lawyers Magazine as a "Rising Star" Super Lawyer in Virginia since 2014.