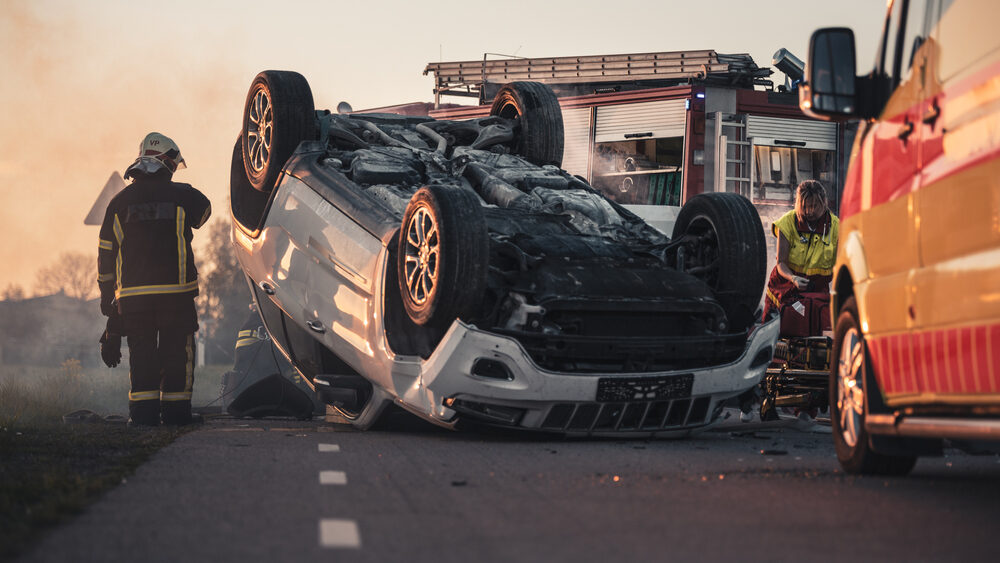 Distracted driving is responsible for an estimated 34% of all motor vehicle accidents every year. A problem that is attributed in no small part to rapid progress in modern technologies, such as the smartphone. The dangers created by texting while driving and other types of inattention are underscored every time we turn on the evening news.  
What behaviors are considered distracted driving?
The Centers for Disease Control and Prevention have released data showing that, every day, roughly nine people die and about 1,000 more are injured in accidents caused by drivers who are distracted. 
If you were injured in an accident caused by a distracted driver, don't risk jeopardizing your chances at financial recovery. Call the Norfolk car accident attorneys at the law firm of Shapiro, Washburn & Sharp to schedule your free case evaluation with one of our experienced lawyers. 
What is Distracted Driving?
Any action that pulls your focus off of driving and the roadway is considered distracted driving. Trying to accomplish even a minor task while you are behind the wheel greatly increases your odds of being involved in a serious car accident.  
All forms of distracted driving fall under one or more of three categories:  
Visual:

Visual distractions cause you to take your eyes off the road, such as trying to apply makeup while you drive

Manual:

Manual distractions involve removing your hands from the steering wheel, such as reaching for an item in the back seat

Cognitive:

Cognitive distractions occur when you take your mind off the task of driving, such as being lost in thought about a personal issue 
Of course, many distractions meet the requirements of every category. Sending a text message, for example, is a visual, manual, and cognitive distraction. 
Is Distracted Driving a Serious Problem in Virginia?
According to the Virginia Department of Motor Vehicles, 843 fatal car accidents took place in Virginia in 2017. About 211 of these deadly collisions are attributed in whole or part to distracted driving.  
According to the Virginia Department of Transportation, an additional 14,656 victims sustained injuries in Virginia distracted driving accidents in that same year. As high as this number is, it does represent a 3.4% reduction from the year before.  
Common Types of Distracted Driving
The most common causes of distracted driving are:
Satellite Navigation Systems
Many drivers rely on their car's GPS to get them where they are going. Prior to the existence of global positioning technology, people used paper maps to navigate, which was another cause of distracted driving accidents. 
Trying to program your GPS while you are driving is no less dangerous than texting behind the wheel. For many drivers, their GPS is their only source of directions, so they might be studying the map or trying to find a turn they missed instead of looking at the road.  
Phone Usage
Smartphones are a huge source of distracted driving accidents, particularly among teenagers. A poll taken by the American Automobile Association shows that 94% of teenage drivers are fully aware of the dangers involved with texting while driving, but 35% confessed to doing it on a regular basis. More than 20% of all teenage drivers who were involved in fatal collisions were using their smartphones when their accidents occurred.  
A driver takes their eyes off the roadway for roughly five seconds to send a text message while they are driving. At a speed of 55 miles per hour, that is the same as driving the entire length of a football field with your eyes shut. 
The distractions caused by modern phones extend to more than just texting. Drivers willingly check their email, and social media accounts, record, post, and watch videos, and use other phone apps while they are driving.  
Consuming Food and Beverages
Drinking and eating while operating a vehicle is another popular distraction. Like maps, this distraction predates mobile phones. It may sound a bit silly but trying to have your lunch behind the wheel is a form of distracted driving, especially if you are trying to unwrap or unbox food, or searching the bottom of the bag for any rogue french fries. Scalding hot drinks could easily spill, causing you to swerve off the road or into oncoming traffic.  
Speak With a Virginia Distracted Driving Attorney Today
A reputable personal injury firm can help you obtain financial recovery for your losses. Your attorney can file a suit at your behest while making sure that no deadlines are missed, negotiating with the insurer, and aggressively representing you in a court of law, should it be required. 
The Norfolk personal injury law firm of Shapiro, Washburn & Sharp has more than forty years of experience ensuring that our injured clients achieve successful outcomes in their car accident cases. Give our law firm a call at (833) 997-1774 and schedule your free case review today. 
Related Content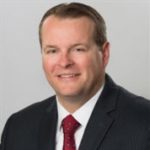 An experienced personal injury attorney with dual licensure in Virginia and North Carolina, Eric Washburn received a B.B.A. in Finance from James Madison University—initially worked in the information technology field before obtaining his law degree from Thomas M. Cooley Law School in Lansing, Michigan. Once an Assistant Commonwealth's Attorney in Danville, Va., Eric has been recognized by Super Lawyers Magazine as a "Rising Star" Super Lawyer in Virginia since 2014.