Virginia Law does not allow insurance companies to automatically exclude coverage for chiropractic treatments and adjustments. Whether the settlement you and your Virginia personal injury attorney negotiate actually includes money to pay for past and ongoing visits to your chiropractor will depend on several factors.
Coverage of 'Reasonable and Necessary' Medical Expenses
Companies that issue auto insurance policies in Virginia have legal duties to pay legitimate claims for the medical treatments and therapeutic services that victims of car crashes receive. Relevant state statutes use the phrase "reasonable and necessary" to describe the medical claims an insurer must approve. In practice, "necessary" means having a bill and "reasonable" is the amount of compensation the insurance company agrees to provide.
LEARN MORE
It falls on the injured victim and their personal injury lawyer to prove that the treatments and therapeutic interventions were provided for injuries suffered in the crash caused by the holder of the insurance policy. Doing this may require taking testimony and commissioning reports from medical experts.
When proof of the medical necessity of treatments exists, section 38.2-2203 of the Virginia Code specifically prohibits an insurance company from rejecting a claim just because a chiropractor provided the care. The statute reads, in full,
Notwithstanding any provision of any policy or contract of bodily injury liability insurance, when the policy or contract provides for reimbursement for any service that may be legally performed by a person licensed in this Commonwealth for the practice of chiropractic, reimbursement under the policy shall not be denied because the service is rendered by a licensed chiropractor.
Which Chiropractic Service Are Compensable
"Compensable" is lawyer-speak for the crash-related costs that an insurance company will cover. Generally, a car crash victim's medical care, lost wages, loss of future earnings and pain and suffering are compensable.
When it comes to chiropractic treatments, compensable expenses include, but are not limited to,
Manipulation and massage for the purpose of pain relief;
Physical therapy to improve range of motion, muscle strength and coordination, and posture; and
Follow-up care.
Again, documenting the need for and costs of these health care services is essential. It is equally important for the injured crash victim to provide an accurate estimate of their need for chiropractic treatments months and years into the future. A fair and just settlement from the insurance company is one that includes money to pay for ongoing treatments and therapy.
A Note on MedPay Benefits
MedPay benefits are an optional coverage provision of auto insurance that drivers in Virginia can select. Invoking this coverage allows a person who suffers injuries in a crash they did not cause to rely on their own insurance policy to pay some medical bills before a settlement is negotiated with the at-fault driver's insurer.
Section 38.2-2201 of the Virginia Code lists chiropractic services as compensable via MedPay claims. Once more, however, the injured person must show that any claimed treatment or therapeutic intervention was necessary and provided at a reasonable cost.
EJL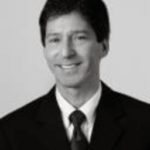 Rick Shapiro has practiced personal injury law for over 30 years in Virginia, North Carolina, and throughout the Southeastern United States. He is a Board Certified Civil Trial Advocate by the National Board of Trial Advocacy (ABA Accredited) and has litigated injury cases throughout the eastern United States, including wrongful death, trucking, faulty products, railroad, and medical negligence claims. His success in and out of the courtroom is a big reason why he was named 2019 "Lawyer of the Year" in railroad law in U.S. News & World Report's Best Lawyers publication (Norfolk, VA area), and he has been named a "Best Lawyer" and "Super Lawyer" by those peer-reviewed organizations for many years. Rick was also named a "Leader in the Law, Class of 2022" by Virginia Lawyers Weekly (total of 33 statewide honorees consisting of lawyers and judges across Virginia).