When a person is in a car accident, their body is subjected to the strong forces of the crash impact. Even an accident that occurs at low speeds can result in brain injuries, fractured bones, back injuries, and other serious injuries.
Under Virginia law, if a person is injured in a crash caused by another driver, they are entitled to pursue damages against that driver for the losses their injuries have caused them. This can include medical bills, loss of income if they are unable to work while recovering, pain and suffering, and more. However, in order to be successful at obtaining that compensation, the victim must show that the crash caused their injuries and subsequent losses. If the victim already had a medical issue that predates the accident, the at-fault driver's insurance company could try to deny their claim.
In these situations, having a Virginia car accident attorney representing you is key.
When a Crash Aggravates an Existing Medical Issue
If the victim already had a medical issue, the impact force of the crash can cause that issue to worsen. For example, a person who has had a minor back issue can end up with a severe back problem because the accident significantly aggravated that minor issue, turning it into a debilitating one. Now, the victim finds that they are unable to work, participate in their regular activities, or even just accomplish day-to-day tasks without suffering severe and chronic pain.
Although the insurance company may try to deny the victim's claim based on the pre-existing condition, the law does offer protection to the victim under the "eggshell doctrine." In a personal injury lawsuit, the eggshell doctrine means "taking the victim as you find them." This means that if a victim had a prior injury or medical condition prior to the accident, the at-fault party may still be liable for any losses the victim has suffered and that their medical history cannot be used against them.
Keep in mind, however, pursuing a car accident claim or lawsuit will likely be even harder than one where the victim has no prior medical issues. This is where a skilled and experienced car accident attorney can make all the difference. Your attorney can help gather evidence from the accident, utilize your medical records, and obtain expert medical testimony to prove your case. Your attorney will represent your best interest during all communication with the insurance company, as well as any settlement negotiations that may take place.
If the insurance company refuses to negotiate in good faith or denies your claim completely, your attorney can then file a personal injury lawsuit and present your case to a jury to decide who is liable for your injuries and how much are your damages worth.
Call Our Office Today
Whether you were aware of and receiving treatment for your preexisting medical condition, or it was discovered after you were injured, a Virginia car accident attorney will present the evidence needed to prove that the car accident did indeed result in the worsening of your condition and how that has increased your medical expenses, financial losses, quality of life, and other losses you have suffered from this accident. Our Virginia car accident law firm has successfully represented many clients who were injured in car wrecks and will fight to ensure you receive the compensation you deserve. Call Shapiro, Appleton & Washburn today to schedule a free case evaluation.
RELATED CONTENT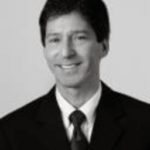 Rick Shapiro has practiced personal injury law for over 30 years in Virginia, North Carolina, and throughout the Southeastern United States. He is a Board Certified Civil Trial Advocate by the National Board of Trial Advocacy (ABA Accredited) and has litigated injury cases throughout the eastern United States, including wrongful death, trucking, faulty products, railroad, and medical negligence claims. His success in and out of the courtroom is a big reason why he was named 2019 "Lawyer of the Year" in railroad law in U.S. News & World Report's Best Lawyers publication (Norfolk, VA area), and he has been named a "Best Lawyer" and "Super Lawyer" by those peer-reviewed organizations for many years. Rick was also named a "Leader in the Law, Class of 2022" by Virginia Lawyers Weekly (total of 33 statewide honorees consisting of lawyers and judges across Virginia).