A terrible bus crash north of Richmond, Virginia (VA), the morning of May 31, 2011, left four women dead and sent 54 injured people to 10 hospitals, some with serious injuries. It has also raised a host of new questions about the safety of low-cost tour bus operators.
The accident took place on I-95 in Caroline County. The SkyExpress bus swerved off the northbound lanes, hit an embankment and overturned with tragic consequences.
Driver fatigue appears to have caused this crash after the driver ran off the side of the road, the Richmond Times-Dispatch reported. The driver has been charged with reckless driving.
"The bus owned by Sky Express Inc. of Charlotte, N.C., left Greensboro, N.C., at 10:30 pm Monday en route to a Chinatown stop in New York, state police said. The company has had a checkered safety record, according to federal data," the Times-Dispatch reported.
As experienced personal injury attorneys based in both Virginia and North Carolina, we are very saddened and alarmed by this highly avoidable tragedy. Indeed one of our attorneys, Jim Lewis, was born in Caroline County. So this incident hits very close to home.
Although police are still investigating the cause of this accident, it has all the makings of a potential wrongful death case. It has also led inspectors and government agencies to look again at the dubious safety record of some low cost bus operators.
"The fleets of inexpensive buses on the highways of the East Coast offer cheap fares, convenient routes and in some cases free wireless Internet. The industry is in the fifth year of a boom, but a string of fatal accidents also has prompted calls for tougher federal regulation," the Wall Street Journal noted Wednesday.
This latest bus tragedy has led the U.S. Department of Transportation's Federal Motor Carrier Safety Administration to shut down the bus company Sky Express Inc., NBC Washington, has reported.
Federal regulators issued an unsatisfactory rating for Sky Express Tuesday, citing multiple violations in driver qualifications, drug and alcohol compliance issues, hours of service and vehicle maintenance problems, NBC reported. SkyExpress has almost 50 citations for fatigued drivers, including three categorized as serious.
"And the FMCSA notes the Charlotte, North Carolina (NC) -based SkyExpress buses were involved in four crashes, with a fatality or injury — it didn't specify which — during the two-year period that ended May 20," according to the Wall Street Journal.
"Safety is our number one priority," said U.S. Transportation Secretary Ray LaHood. "We will use every resource at our disposal to pursue and remove from our roads unsafe, reckless bus companies."
The bus tragedy has also prompted calls for legislative action to improve safety. "How many deaths do we have to have before the bus companies are going to start saying, 'Maybe we don't need more time. Maybe we should start doing something about this' with or without the government telling them to," Sen. Sherrod Brown, D-Ohio, told the Wall Street Journal. "Sometimes they need government mandates."
This latest incident is sure to fuel calls for the federal government to provide greater regulation.
Brown and Sen. Kay Bailey Hutchison, R-Texas, are the backers of a bus safety bill that would require seat belts on buses, better training for drivers and stronger bus roofs that will provide better protection in a rollover accident. Only the driver had a seat belt in Tuesday's tragedy. Our experienced Virginia and North Carolina personal injury attorneys have frequently raised the issue of the lack of seat belts in buses, even though they are required on trucks and cars.
The low fare Chinatown buses that link parts of Virginia and North Carolina to the big cities for as little as $30, have been under scrutiny by government agencies after another horrific crash in March when a bus returning to Chinatown slid into a pole, killing 14 people.
While the bus was clipped by a tractor-trailer, in this case, it appears that the operator lost control of the bus and driver fatigue, a common factor with many drivers of overnight charter buses, could have been involved.
Our Virginia (VA) personal injury attorneys have reported on numerous cases in which fatigue and sleepiness has led to injury or even death on the roads.
Although it's too early to say for sure it appears a bus operator and a driver may have played some part in a sequence of events that led to death and injury on a tragic scale.
DM
About the Editors: The Shapiro, Cooper, Lewis & Appleton personal injury law firm, which has offices in Virginia (VA) and North Carolina (NC), edits the injury law blogs Virginia Beach Injuryboard, Norfolk Injuryboard and Northeast North Carolina Injuryboard as pro bono services.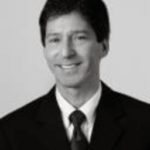 Rick Shapiro has practiced personal injury law for over 30 years in Virginia, North Carolina, and throughout the Southeastern United States. He is a Board Certified Civil Trial Advocate by the National Board of Trial Advocacy (ABA Accredited) and has litigated injury cases throughout the eastern United States, including wrongful death, trucking, faulty products, railroad, and medical negligence claims. His success in and out of the courtroom is a big reason why he was named 2019 "Lawyer of the Year" in railroad law in U.S. News & World Report's Best Lawyers publication (Norfolk, VA area), and he has been named a "Best Lawyer" and "Super Lawyer" by those peer-reviewed organizations for many years. Rick was also named a "Leader in the Law, Class of 2022" by Virginia Lawyers Weekly (total of 33 statewide honorees consisting of lawyers and judges across Virginia).