In a move projected to trim $500,000 in annual operating costs, Hampton Roads Transit has begun phasing in a plan to cut its fleet of Handi-Ride paratransit buses and vans from 87 to 33 and transfer many of its disabled riders to taxi cab service. The transition began on October 20, 2011, and should be fully implemented by December 3.
The Virginian-Pilot noted that 18,000 residents of Chesapeake, Hampton, Newport News, Norfolk, Portsmouth, Suffolk and Virginia Beach, VA, use the public paratransit service. The paper also quoted HRT Superintendent of Paratransit and Bus Operations Keith Johnson as saying, "We will not be forcing anybody to make the change to bus. If you qualify for Handi-Ride, you always can use Handi-Ride."
Still, with such a dramatic reduction in Handi-Ride vehicles, the reality is that many people with special transportation needs will have no choice but to switch from Hand-Ride to taxi service. The following companies have been tapped to start providing curb-to-curb services for disabled commuters:
Yellow Cab of Newport News
Yellow Cab of Hampton
Yellow Cab of Norfolk
Norfolk Checker Taxi
Black and White Cabs of Norfolk
Black and White Cabs of Virginia Beach
Paratransit riders will still need to make service requests at least 24 hours in advance.
HRT officials have met with paratransit users to assure them that each of these cab companies have vehicle equipped to accommodate wheelchairs, service animals, gurneys and medical equipment, as well as drivers trained to meet the needs of riders with limited vision and mobility.
Understandably, the people who have for years relied on Handi-Ride van and bus services to get to work, make medical appointments and meet all the responsibilities of daily living such as grocery shopping have concerns. As the Daily Press reported on October 27, 2011, a spokesman for paratransit riders in Newport News told HRT that he and his colleagues wonder if the private companies can handle the workload, meet riders' schedules and be sensitive to working with people who require extra accommodations.
A further question raised by the switch from Handi-Ride to cabs is safety. While commuter vans and buses do wreck, accidents involving paratransit vehicles are rare. Conversely,taxi cab crashes happen fairly frequently. To cite just one recent local example of a taxi accident, a Chesapeake woman with mental and physical limitations related to cerebral palsy was left permanently wheelchair-bound after the cab she took to a physical therapy session crashed.
It appears to be too late to get HRT to reconsider its plan to contract out much of its paratransit service. I do hope, though, that the public transportation agency does all it can to ensure timely, safe and respectful commutes to disabled riders now forced to take taxis.
EJL
The Shapiro, Cooper, Lewis & Appleton personal injury law firm, which has offices in Virginia (VA) and North Carolina (NC), edits the injury law blogs Virginia Beach Injuryboard, Norfolk Injuryboard and Northeast North Carolina Injuryboard as pro bono services.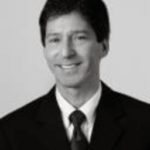 Rick Shapiro has practiced personal injury law for over two decades in Virginia, North Carolina, and throughout the Southeastern United States. He is a Board Certified Civil Trial Advocate by the National Board of Trial Advocacy (ABA Accredited) and has litigated injury cases throughout the eastern United States, including wrongful death, trucking, faulty products, railroad and medical negligence claims. His success in and out of the court room is a big reason why he was named 2019 "Lawyer of the Year" in railroad law in U.S. News & World Report's Best Lawyers publication (Norfolk, VA area), and he has been named a "Best Lawyer" and "Super Lawyer" by those peer reviewed organizations for many years.