A team of 126 oil rig workers on the Deepwater Horizon in the Gulf of Mexico were going about their day when a massive explosion occurred sinking the rig. As of this writing, 11 crewmembers are still missing and feared dead, according to keyc.com. In fact, relatives of the 11 missing workers were informed that their loved ones are assumed dead, according to peoplesworld.org.
The remaining 115 oil rig workers escaped by a life boat, but at least 17 of these workers are seriously injured with three workers in critical condition, according to the Associated Press. They are receiving treatment at hospitals in New Orleans, Louisiana (LA) and Mobile, Alabama (AL).
Here is a video of a news report on this oil rig accident…
http://www.youtube.com/watch?v=cj1kckYnspQ
This oil rig industrial accident is eerily similar to the recent coal mine explosion in West Virginia (WV) where a group of workers were trapped inside the decimated mine for days and were eventually found dead.
This is a terrible tragedy that puts a spotlight on how dangerous oil drilling and exploration can be for the employees who spend their days on these rigs. They work extremely long hours and are exposed to serious injury while working with dangerous equipment and the volatile weather conditions of the sea.
Offshore drilling is expected sometime in the future in Virginia (VA) and the same risks will be present for oil rig workers off the VA coast. The Washington Post recently wrote an article discussing the potential impact this industrial accident may have on the future of offshore drilling in VA. Fortunately, oil rig explosions and disasters on the magnitude of what occurred on the Gulf are not common, but when they do occur, the loss of life and serious injuries can be devastating.
About the Editors: Shapiro, Cooper, Lewis & Appleton personal injury law firm (VA-NC law offices ) edits the injury law blogs Virginia Beach Injuryboard, Norfolk Injuryboard, and Northeast North Carolina Injuryboard as a pro bono service to consumers.
PA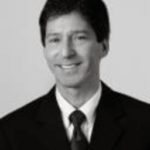 Rick Shapiro has practiced personal injury law for over 30 years in Virginia, North Carolina, and throughout the Southeastern United States. He is a Board Certified Civil Trial Advocate by the National Board of Trial Advocacy (ABA Accredited) and has litigated injury cases throughout the eastern United States, including wrongful death, trucking, faulty products, railroad, and medical negligence claims. His success in and out of the courtroom is a big reason why he was named 2019 "Lawyer of the Year" in railroad law in U.S. News & World Report's Best Lawyers publication (Norfolk, VA area), and he has been named a "Best Lawyer" and "Super Lawyer" by those peer-reviewed organizations for many years. Rick was also named a "Leader in the Law, Class of 2022" by Virginia Lawyers Weekly (total of 33 statewide honorees consisting of lawyers and judges across Virginia).