Workplace accidents can happen to people from all walks of life, from railroad employees to police officers. As a Virginia (VA) workplace injury attorney I've seen my share of terrible accidents and serious injuries. But, there is good news for Virginia (VA) workers; the number of work place fatalities in Virginia dropped 13 percent last year, to 104 from 119 in 2010. This certainly is good news as it means more companies may be taking extra precaution and making employee safety their first priority. It was the lowest number since Virginia (VA) started reporting the data in 1992.
When discussing workplace injuries I often get a lot of questions. One is: What is the difference between workman's compensation and a lawsuit for the injury?
The difference is that workman's compensation is a tool that protects employers from being sued by their employees in exchange the company gives payments to employees who are injured on the job no matter who is at fault. Most workers are covered by workers' comp, but some like railroad employees are not and have the right to sue their employers for negligence.
However, the workers' compensation laws may or may not shield a company that is careless from being sued if that company is not your own employer or a company working closely with your employer and considered by the law as your "statutory employer." This situation of separate liability not covered by workers' compensation often exists when the primary employer is a construction company. Another example is a truck driver hurt in a crash with a car not from his company.
I hope Virginia (VA) workplace injuries will continue to decrease but if you are injured or a loved one is killed on the job, call an experienced attorney who has gone to trial on workplace injury cases and handled negligence actions against third parties whose actions or products caused on-the-job injuries .
CT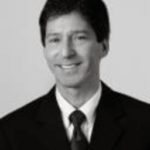 Rick Shapiro has practiced personal injury law for over 30 years in Virginia, North Carolina, and throughout the Southeastern United States. He is a Board Certified Civil Trial Advocate by the National Board of Trial Advocacy (ABA Accredited) and has litigated injury cases throughout the eastern United States, including wrongful death, trucking, faulty products, railroad, and medical negligence claims. His success in and out of the courtroom is a big reason why he was named 2019 "Lawyer of the Year" in railroad law in U.S. News & World Report's Best Lawyers publication (Norfolk, VA area), and he has been named a "Best Lawyer" and "Super Lawyer" by those peer-reviewed organizations for many years. Rick was also named a "Leader in the Law, Class of 2022" by Virginia Lawyers Weekly (total of 33 statewide honorees consisting of lawyers and judges across Virginia).