Starting this season, high school baseball players in Virginia Beach, Norfolk, Chesapeake and every other city and county in Virginia (VA) will have to use wooden bats or aluminum bats engineered to work more like traditional ones. The ban on metal alloy bats labeled "BESR" takes effect for all secondary schools across the United States in 2012, but Virginia sports officials imposed the restriction earlier out of concern for protecting players, especially pitchers, from serious head injuries.
A batted baseball regularly travels at 95 mph. Balls coming off BESR-rated — ball exit speed ratio– bats easily reach speeds of 105 mph or greater. Tragedies like the death of Double A first base coach Mike Coolbaugh during a Tulsa Drillers game in 2007 show almost yearly how dangerous baseball can be. Up the speed at which the ball enters play, and players and coaches in the field can have almost no chance to protect themselves from serious injuries to their heads, eyes, arms, legs or bodies.
The Virginia High School League — along with the NCAA, National Federation of State High School Associations, and rule-making bodies like the North Carolina (NC) High School Athletic Association — is urging baseball players and coaches to ditch BESR bats and start using BBCOR-certified models as soon as possible. "BBCOR" stands for bat-ball coefficient of restitution. What the standard means is that a metal bat will produce less "rebound"; that is, the bat will absorb more energy from a pitched baseball and slow its reentry into the field.
Specific bats Virginia high schoolers can no longer use include all of the following:
DeMarini CF4
DeMarini Vendetta
Louisville Slugger Triton
Louisville Slugger Dynasty
Combat B1AB2
Combat B1AB2 (Red)
Combat B2AB1
A major factor in VHSL's decision to ban high-performance composite bats was the nearly fatal skull fracture suffered by a San Francisco-area high school pitcher two years ago. The decision has not set well with many coaches, players, parents or companies that produce aluminum bats, but VHSL Assistant Director Tom Dolan told the Virginian-Pilot on January 12, 2010, "You have to decide. Do you want to err on the side of player safety? Or would you prefer to not tick off a bat manufacturer? I know where I'm going to come down on that issue."
As the father of a high school athlete and two other children just discovering sports, I'm on the side of those who want to protect children. Also, as an attorney with decades of experience representing victims of head and brain injuries ranging from concussions to massive trauma, I am doubly on the side of anyone who takes steps to prevent those types of life-changing events.
So play ball. With safer bats.
EJL
About the Editors: The Shapiro, Cooper, Lewis & Appleton personal injury law firm, whose attorneys work out of offices in Virginia (VA) and North Carolina (NC), edits the injury law blogs Virginia Beach Injuryboard, Norfolk Injuryboard, Eastern Shore Virginia Injury Attorneys Blog and Northeast North Carolina Injuryboard as pro bono services.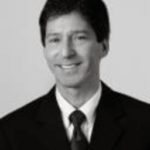 Rick Shapiro has practiced personal injury law for over 30 years in Virginia, North Carolina, and throughout the Southeastern United States. He is a Board Certified Civil Trial Advocate by the National Board of Trial Advocacy (ABA Accredited) and has litigated injury cases throughout the eastern United States, including wrongful death, trucking, faulty products, railroad, and medical negligence claims. His success in and out of the courtroom is a big reason why he was named 2019 "Lawyer of the Year" in railroad law in U.S. News & World Report's Best Lawyers publication (Norfolk, VA area), and he has been named a "Best Lawyer" and "Super Lawyer" by those peer-reviewed organizations for many years. Rick was also named a "Leader in the Law, Class of 2022" by Virginia Lawyers Weekly (total of 33 statewide honorees consisting of lawyers and judges across Virginia).