Any fire has the potential to be devastating, with the risks of victims suffering debilitating injuries or even death. One of the most common types of fires that occur involves propane and the tanks that are used to store the gas in.
Propane comes from gasoline. It is stored in a liquid form – in the tank – and is released as a vapor. Propane gas has a low boiling point and this is why it releases as a vapor. Because of this ability to vaporize without the use of a separate vaporizing device, it is a popular choice for grilling for many people. However, it is also used as a heating source for smaller structures, such as cottages or cabins.
Although propane gas is convenient, there are dangerous risks involved in its use. It is critical to make sure that no leaking from its storage tank occurs because of the dangers of fire and explosions that propane can present. Since propane is actually denser than air, any unintentional release leaves the gas settling in enclosed areas, where a fire or explosion can happen.
LEARN MORE
So how can consumers prevent propane accidents and fires from occurring? The National Fire Protection Association (NFPA) offers the following tips to anyone who is going to use propane gas:
Do not store or use propane tanks for grills and stove inside your home.
Do not store or use propane tanks that weigh more than one pound inside your home.
Handle all propane-fueled equipment with care and according to the manufacturer's instructions.
Make sure to have all propane gas equipment inspected on a regular basis by a professional.
Who Is Liable in a Propane Gas Accident?
In many cases, it was the negligence of an individual that caused a propane gas to leak, resulting in a fire or explosion that caused injuries or death. For example, an improperly stored tank can explode. Any victims who were injured in the explosion can seek damages against the party who failed to store the propane tank properly. The victim, through their personal injury attorney, would need to prove that:
The at-fault party had a duty of care to properly store the tank
The at-fault party failed to properly store the tank
That failure caused the tank to explode
The victim sustained an injury as a result of the explosion
In some cases, it is not an individual who was responsible for the propane accident, but instead, the incident was a result of the failure of the manufacturer or distributor of the propane. For example, if the manufacturer or distributor sold a tank that had defective gas connectors, they can be held liable for the victim's injuries.
Manufacturers can also be held liable for defective designs or failing to inspect the tank equipment during production. They can also be held liable for products that were not assembled correctly which resulted in an explosion or fire.
Other liable parties could be the companies and employees that deliver propane to consumers who use it to heat their homes or companies who install and repair the pipes and systems that provide the heat. If there are any faulty repairs or installation which results in a victim's injuries, the company may be responsible for damages.
Call a Va. Accident Attorney Today
If you or a loved one has suffered burn injuries from an accident caused by someone else's negligence or recklessness, contact a Virginia burn injury attorney to discuss what legal options you may have against the at-fault party. Our legal team will work diligently, using all available resources, to get you the financial compensation you deserve for your injuries. We have successfully represented many burn victims and their families who have suffered horrific losses.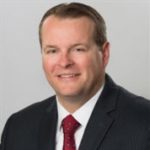 An experienced personal injury attorney with dual licensure in Virginia and North Carolina, Eric Washburn received a B.B.A. in Finance from James Madison University—initially worked in the information technology field before obtaining his law degree from Thomas M. Cooley Law School in Lansing, Michigan. Once an Assistant Commonwealth's Attorney in Danville, Va., Eric has been recognized by Super Lawyers Magazine as a "Rising Star" Super Lawyer in Virginia since 2014.