Add an NFL star to the tragically long list of famous and less-well-known individuals taken too soon by an "accidental" fentanyl overdose.
News broke on July 1, 2022, that fentanyl use contributed to the death of 26-year-old Baltimore Ravens linebacker Jaylon Ferguson. Before turning pro, Ferguson set the all-time NCAA record for quarterback sacks while playing at Louisiana Tech.
According to a preliminary autopsy report from the Maryland Office of the Chief Medical Examiner, Ferguson overdosed on a combination of cocaine and fentanyl. A statement from a friend indicates Ferguson also took Xanax (alprazolam) to treat anxiety and depression.
In past years, music legends Prince and Tom Petty overdosed on prescribed opioid painkillers, including fentanyl. These men join tens of thousands of others whose ranks grow each year.
Accidental or All-too-Predictable?
Experts have sounded alarms over fentanyl's deadly dangers for more than a decade. In fact, I set forth three immediately necessary regulatory actions in a June 3, 2010, open letter to the FDA commissioner. If drug safety officials failed to implement these steps, I predicted, the number of accidental deaths from the use of prescribed and illegally obtained fentanyl would rise each year.
Specially, I called on FDA to write and strictly enforce rules ensuring
Prescription of any fentanyl pain patch [e.g., Duragesic] must only be administered for terminal illness or terminal cancer patients, or
Prescription of any fentanyl pain patch must only be supervised and handled by either hospital staff, or home health care nurse (e.g., patients not authorized to remove or handle patches), and
Strongly suggest the use of any other less powerful pain medication in the case of nonterminal/cancer patient pain control.
At best, federal officials implemented half measures. Fentanyl drug labelling specifies a single approved use for breakthrough pain in adult cancer patients who are already receiving other types of painkillers around the clock. Nearly all patients prescribed fentanyl, however, self-administer it. They receive capsules, tablets, patches or troches, which can come in the form of a lozenge or lollipops.
LEARN MORE
Self-administration often proves deadly because the difference between a therapeutic dose and an overdose is small. Even when properly prescribed, professionally administered and properly monitored fentanyl produces effects that include
Drowsiness or sleepiness,
Dizziness,
Confusion,
Slow, shallow breathing or stopped breathing, and
Difficulty breathing.
Fentanyl Now the Leading Cause of Fatal Overdoses
A CDC analysis found "an estimated 107,622 drug overdose deaths in the United States during 2021." A closer reading of records collected by CDC's National Center for Health Statistics revealed 80,816 of those deaths resulted from use of synthetic opioids like fentanyl.
Those numbers include prescribed and illegally obtained fentanyl. An unknown number of legally prescribed fentanyl doses get diverted from self-treating patients to recreational drug users. In addition, drug dealers often mix fentanyl with heroin, cocaine and methamphetamine.
This indicates that FDA long ago lost control of how fentanyl is distributed and used. I continue to believe, however, that rescinding approvals of all forms of self-administered fentanyl would save lives. Allowing fentanyl use outside of hospitals, long-term facilities and tightly controlled home care situations practically guarantees misuse and preventable deaths.
EJL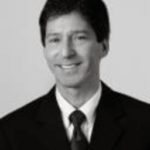 Rick Shapiro has practiced personal injury law for over 30 years in Virginia, North Carolina, and throughout the Southeastern United States. He is a Board Certified Civil Trial Advocate by the National Board of Trial Advocacy (ABA Accredited) and has litigated injury cases throughout the eastern United States, including wrongful death, trucking, faulty products, railroad, and medical negligence claims. His success in and out of the courtroom is a big reason why he was named 2019 "Lawyer of the Year" in railroad law in U.S. News & World Report's Best Lawyers publication (Norfolk, VA area), and he has been named a "Best Lawyer" and "Super Lawyer" by those peer-reviewed organizations for many years. Rick was also named a "Leader in the Law, Class of 2022" by Virginia Lawyers Weekly (total of 33 statewide honorees consisting of lawyers and judges across Virginia). In September 2023, Rick was selected as a recipient of the National Board of Trial Advocacy (NBTA) 2023 President's Award. Although many nominations were submitted from across the country, Rick was just one of eight attorneys chosen by the prestigious National Board which certifies civil trial attorneys across the U.S.