When a car accident takes place in Virginia Beach, a car accident report, exchange of information form, or some other type of documentation will be filed by either one of the parties involved or the responding police officer. Although you are not legally required to notify the police after an accident that does not involve injury, death, or property damage, it is a good idea to do so. The officer who responds to the scene effectively serves as a witness, and your car accident claim will be a lot stronger if it is backed by a corroborating police report.
Why do I need a copy of my police crash report?
If you were injured in a Virginia Beach car accident, you could be entitled to file a claim for compensation. Contact the personal injury law firm of Shapiro, Washburn & Sharp to schedule a free consultation with an experienced Virginia Beach car accident lawyer.
What Is a Police Accident Report?
When the responding officer reports to the scene of a vehicle accident, they fill out a document called Form FR300P, also known as a police accident report. This form allows the officer to record important details about the accident, including:
Location

Date and time

Number of vehicles involved

Names and contact details of the other driver(s)

Vehicle identification information

Auto insurance information

Current road and weather conditions

Names and contact details of any bystanders
The officer will also take pictures of the scene, sketch a diagram of how the accident happened, and give their opinion of what caused the accident. 
Why Is a Police Accident Report Important?
A police accident report is an important piece of evidence in a car accident claim. The details contained in the report can give courts and insurance companies vital information they need regarding the circumstances of the crash.
It is crucial that you request a copy of your crash report right away. It is not uncommon for these reports to contain mistakes that could negatively impact your car accident claim. Checking over the report for accuracy early on will give you and your attorney enough time to get in touch with the responding officer and request that the report be corrected. 
How Can I Obtain a Copy of My Police Accident Report?
You can collect a copy of your crash report from the Virginia Department of Motor Vehicles. The DMV keeps all accident reports on file for at least 36 months after the incident. 
To request a copy of your accident report, you need to submit an Information Request Form along with a check or money order for $8 to the DMV. When you file your request, you will need to include:  
Your role in the accident, such as injured passenger, vehicle owner, driver, etc. 

The time and date the accident occurred

Where the accident took place

The name of one of the drivers involved in the accident

If you were one of the drivers, you will also need to include your driver's license number
Once you have filled out the form, you can send it to:  
Customer Records Work Center
Room 514
Virginia Department of Motor Vehicles
P.O. Box 27412
Richmond, VA 23269
You may also submit the form by faxing it to (804) 367-0390 or in person at a Virginia DMV Customer Service Center.
You can also request a copy of your report online via the responding police department's website.  
Contact a Virginia Beach Car Accident Attorney
If you were injured in a Virginia Beach car accident for which you were not at fault, the experienced Virginia Beach car accident attorneys at Shapiro, Washburn & Sharp can help you obtain a copy of your police crash report, ensure your claim is filed in a timely manner, and negotiate with the insurance company on your behalf. Give us a call at (833) 997-1774 and schedule a free consultation to discuss your case. We have offices in Virginia Beach, Portsmouth, Hampton, and Norfolk.
Related Content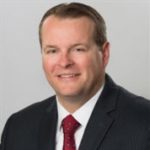 An experienced personal injury attorney with dual licensure in Virginia and North Carolina, Eric Washburn received a B.B.A. in Finance from James Madison University—initially worked in the information technology field before obtaining his law degree from Thomas M. Cooley Law School in Lansing, Michigan. Once an Assistant Commonwealth's Attorney in Danville, Va., Eric has been recognized by Super Lawyers Magazine as a "Rising Star" Super Lawyer in Virginia since 2014.