Imagine you are recovering from surgery. A doctor you don't recognize tells you, "unfortunately, there were complications." You and your family begin wondering if your selected surgeon did the surgery or whether a resident or intern may have done the part that went wrong.  These type of nightmares do happen every month of the year and have happened to some of our former clients.
Related Content on Informed Consent
So you're very nervous.  You got referred to a surgeon and they told you that you need to have surgery but nothing too complicated.  Do you know how many patients actually ask the surgeon who is discussing the surgery with them, "Doctor, how many times have you done this type of surgery in your career?"  Next to none.
Why will we do extensive research before buying a product online, but not even ask the physician or surgeon their experience with doing a type of surgery that is life threatening if a medical mistake is made?
I encourage patients to ask the same questions or do the same type of homework they would do before buying a consumer product.  After all, a medical surgery is far more serious.
When Your Surgery Is at a Teaching Hospital Associated with a Medical School
So let's envision that you're meeting with your surgeon and it's right next door to the University of Virginia Hospital, the Medical College of Virginia or in Greenville next to Eastern Carolina University (ECU). Your surgeon explains the surgery that's already been scheduled for you.  Then a few days before the surgery either the surgeon, a medical resident or a nurse presents the informed consent papers to you.  Often these are complicated pre‑printed documents with a lot of big terms unfamiliar to most people.  Would you be surprised to know that every one of the informed consent forms, by which patients agree to surgeries at teaching medical institutions, have a clause that gives permission for an intern or a resident to not only participate in the surgery with the doctor you have chosen, but to do any parts of that surgery to learn the procedure.  Now, let's face it, interns and residents have to learn how to become full-fledged doctors and surgeons.  And these medical school teaching hospitals serve an important purpose.  However, you should be an informed patient and realize that when you are signing your informed consent forms at UVA, MCV, ECU, or Carilion in Roanoke, you are giving consent for any intern or resident to participate in all parts of your surgery.  Unless you speak up and have a different understanding with your surgeon.
Are you surprised?  Set forth below is the actual language in the University of Virginia consent for medical/surgical procedures which also covers the administration of anesthesia or sedation.
I understand that my doctor may choose other qualified practitioners, including residents (doctors who have finished medical school and are getting more training), to do or help with procedures.  These practitioners may perform a significant surgical tasks including:  opening and closing incisions, harvesting grafts, dissecting tissue, removing tissue, implanting devices, and altering tissues.  All qualified practitioners will only perform tasks that are within their scopes of practice and for which they have been granted clinical privileges.  Residents will only perform all or parts of the procedures under the supervision of my doctor.
Other parts of the typical informed consent warn the patient about bleeding, infection, damage to tissues or nearby vessels or organs.  Typical written informed consent documents further disclose the risk of potential paralysis, cardiac arrest, brain damage and/or death.  Most consents also allow photographs and/or video or electronic recordings that can be used only for internal performance improvement or educational purposes.  Most patients don't realize they're signing that right away also.  The purpose of explaining these issues is not to in any way disparage medical teaching hospitals.  It is only to say to potential patients:  be aware of what's going on and you can ask your surgeon what part of the surgery they might allow an intern or resident to participate in—you are entitled to know.  If you're uncomfortable with the answer, you can ask the surgeon not to let the intern or resident do major parts of the surgery, you can specify that the resident or intern will only do the first incision or close up your surgical area for example. And that you want the entire surgical procedure only done with your surgeon's hands.
When You Sign the Informed Consent Document, Does It Mean You Can't Sue the Surgeon for Medical Malpractice?
The law of "informed consent" whereby you give written consent to a surgery or procedure, is not well understood by consumers.  Some patients believe that since they signed an informed consent document that warned about the risk of damage to an adjacent organ, paralysis, or even death, some believe that it means a medical malpractice lawsuit cannot be filed if the procedure or surgery is done negligently.
However, the Virginia Supreme Court and many courts in other states have ruled to the contrary:  what the written consent means is that you are agreeing to undergo the procedure in a safe and competent manner.  The written consent does not consent to having your surgery done in a negligent way, or in a way that violates clear medical standards of care that apply to the procedure or surgery.
In one leading Virginia Supreme Court case, Wright v. Kaye, 276 Va. 510, 593 S.E.2d 317 (2004) the court explained:
[The plaintiff's] awareness of the general risks of surgery is not a defense available to [the defendant medical provider] against the claim of a deviation from the [medical] standard of care. While [the plaintiff] or any other patient may consent to risks, she does not consent to negligence.
In Virginia, as well as many other states, if the patient's medical malpractice attorney objects to the introduction of information about the written informed consent documents, no one can talk about the fact that you have consented to undergo the surgery and that there are serious risks and various complications, including paralysis or death for example.  The Supreme Court of Virginia and many other courts have deemed the issue inadmissible and unduly confusing to juries.  Once those medical informed consent documents are introduced into evidence, without an objection by the patient's attorney, some jurors our led to believe that the patient shouldn't be able to win the medical malpractice lawsuit because of the written consent document.  In fact, the opposite is true:  no one consents to a negligently conducted operation or to the failure of the doctor to follow the clear medical standards that apply to the surgery or procedure.  That's the reason courts, on proper objection by the patient's medical malpractice lawyer, will not introduce the written consent documents and also will not let medical doctors talk about the same issues, that is talk about the same information without referring to the written consent documents themselves.
For example, many medical malpractice defense attorneys representing doctors or hospitals still try to examine medical experts including the doctor who is accused of medical malpractice, about the known or recognized risks or complications of a surgery– virtually the same topics and issues also in the written surgery or procedure consent documents.  This is simply a "back-door" way of slipping in the prejudicial evidence, even if the written consent signed by the patient is not introduced into evidence.  In many of our medical malpractice cases, briefs are filed by both sides, the patient's medical malpractice attorneys are trying to keep these documents and the verbal discussions of "recognized risks or complications as inadmissible, and the doctor or surgeon attorneys are arguing that they should be admissible.
The Virginia Supreme Court, and courts in other parts of the country, have ruled that introducing evidence of these "risks" or "known complications" is also inadmissible evidence in a medical malpractice case.  Any medical expert testimony concerning "accepted/recognized complications" or "known risks" of the procedure and/or complications is improper according to the Virginia Supreme Court's analysis in Holley v. Pambianco, 270 Va. 180, (2005) (discussing "known risks" of bowel perforation during colonoscopy procedures).  The Virginia Supreme Court held it was error for the trial court to allow the defendant medical providers to argue that bowel perforation was a "risk of the procedure." In Holley, one doctor introduced evidence that bowel perforation was "rare," it occurred in some measureable frequency, and "in the absence of negligence." In Holley, the Virginia Supreme Court found the "recognized complication" argument and the information upon which it is based, "is not probative of any issue in a medical malpractice case and should not be admitted."
Examples of Medical Malpractice Cases Involving Interns and Residents
In Virginia, and some other states, let's say the surgeon you selected allows a resident to do part of the surgery and the resident commits a significant medical mistake or error causing some permanent injuries.  It's hard to get to the bottom of whether the resident did the dirty deed or whether your selected surgeon did it.  One of our roles in the field of medical malpractice law is to analyze the operative report on that procedure and to determine if it can be gleaned from the records as to whether the surgeon or the resident most probably did a certain act.  Sometimes it's still unclear after reading the operative report, and we need to conduct oral depositions inside the medical malpractice litigation to get to the truth of what really happened.
In one case our firm handled, our client underwent a hysterectomy at the University of Virginia Hospital, and she was never explicitly told by her surgeon that an intern or resident would be participating in her laparoscopic hysterectomy.  However, she signed the informed consent documents, and didn't realize that it had that language in the consent.
Unfortunately, the chief medical resident assisting the surgeon, pressed the initial abdominal trocar with too much force and when it pierced the abdomen it then pushed all the way through her abdominal cavity and pierced her iliac artery just below her aortic area.  In fact there was not one but two punctures of her iliac artery which caused a medical-surgical crisis.  The actual hysterectomy didn't take place until days later because she was in intensive care for days and almost died from the blood loss due to this error by the resident.  Once we were inside the medical malpractice litigation taking depositions, the resident admitted that the crisis had happened when she was pressing the trocar through the abdominal cavity, but she denied that she pressed too hard or that she conducted this procedure negligently. Of course, the supervising surgeon our client had dealt with and selected for the surgery, was in the operating room but we believe that he was not right at her side watching her every move with the trocar.
A related legal issue deals with whether a medical resident can be sued at all. In Virginia and many other states they are considered immune from suit under either sovereign immunity laws or general immunity statutes because they are still in the learning process associated with the medical school at the teaching hospital. Usually, a medical malpractice action must be filed against the surgeon who you selected for the procedure or surgery, and potentially the group that the surgeon is with or the hospital itself.
In many states, the surgeon is considered in charge of or the "captain of the ship" so to speak in the operative setting.  Clearly, the surgeon is a supervisor of the interns and residents.  In some circumstances the surgeon is responsible for other doctors, residents or interns, and other surgical assistants.  Often in medical malpractice actions this "captain of the ship" doctrine is argued over extensively because a surgeon typically does not want to accept responsibility under the captain of the ship doctrine. The buck has to stop someplace. In Virginia, the Supreme Court has held that a surgeon is the supervisor over the operation that they are conducting.
Take Action and Speak to an Experienced Medical Malpractice Attorney in Virginia Beach
If you believe that a surgical error was committed when an intern or resident was participating in a surgery, or there was a violation of informed consent, you should consult with a skilled Virginia Beach medical malpractice lawyer. Our law firm offers free, confidential consultations to all prospective clients.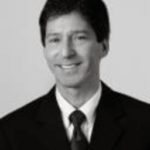 Rick Shapiro has practiced personal injury law for over two decades in Virginia, North Carolina, and throughout the Southeastern United States. He is a Board Certified Civil Trial Advocate by the National Board of Trial Advocacy (ABA Accredited) and has litigated injury cases throughout the eastern United States, including wrongful death, trucking, faulty products, railroad and medical negligence claims. His success in and out of the court room is a big reason why he was named 2019 "Lawyer of the Year" in railroad law in U.S. News & World Report's Best Lawyers publication (Norfolk, VA area), and he has been named a "Best Lawyer" and "Super Lawyer" by those peer reviewed organizations for many years.